Bkper Offers A Simple Way To Work With Finances And Accounting On Google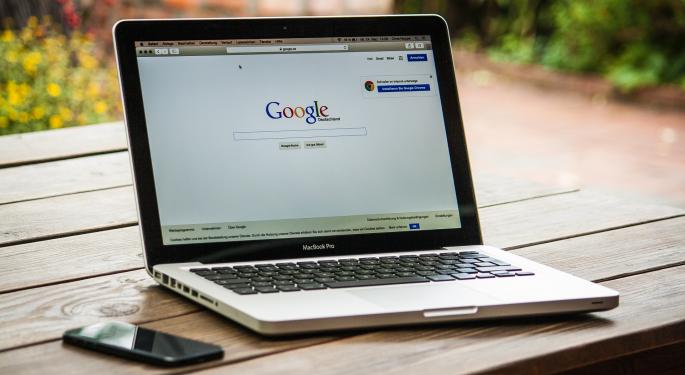 The Benzinga Global Fintech Awards are a yearly showcase of the greatest advents in fintech from leaders and visionaries in the worlds of finance and technology. This year, we have executives, developers and innovators from the likes of Facebook, Amazon, IBM, JP Morgan, Zelle, TD Ameritrade, TradeStation, Fidelity, and so many more.
The BZ Awards is an oscar-like event to showcase the companies with the most impressive technology, who are paving the future in financial services and capital markets. In preparation for its biggest installment yet this May, we're profiling the companies who have moved to the final round of judging for the BZ Awards. In this feature we focus in on Bkper.
What does your company do? What unique problem does it solve?
Accountants & bookkeepers are facing an explosion of new applications and usually handle financial data flow connecting dozens of systems and repositories, ending up as a chaos hidden from clients, strongly affecting their ability to provide a good service.
Bkper solves that by providing a double entry transaction streaming backbone on Google Cloud. Through authentication, any data source can connect to this bookkeeping platform, allowing for AI and bots do transactional processing reducing data collection efforts. This product enables contextual communication, similar to team communications on Slack, over real-time balance sheets and shared financial statements. It's a new paradigm that transforms bookkeeping & accounting.
Who are your customers?
We have accountants & bookkeepers worldwide that look to reposition their firms by offering a digital service, and engaging their clients with contextual communication over real-time balance sheets and financial statements.
How long have you been in business?
We started Bkper in Brazil in 2015.
Where are you located?
HQ is in Belo Horizonte, Brazil. The largest startup ecosystem in Latin America, with offices from Google, Thoughtworks, Unisys, IBM.
Who is your company's leadership? What kind of experience do they have?
Jacob van den Berg, co-founder and CEO at Bkper, has a technical background as a database consultant. Working on two continents and in different cultures, Jacob grew the skills needed to act on a global market.
Mael Caldas, co-founder and CTO, has 12+ years of experience as full stack web developer, with a strong entrepreneurship bias and proven ability to develop efficient and scalable solutions for complex problems. Mael is passionate about making technology support user engagement, retention, conversion and growth.
Krishna Caldas, also a co-founder and full stack developer, has 19+ years of experience in development and agile methodologies.
Who are your investors, if any?
Plug and Play Tech Center and Social Capital
Posted-In: Benzinga Fintech Awards BkperFintech
View Comments and Join the Discussion!