Braviant Holdings Is Creating A Better Financial Future For Millions Of Underbanked Consumers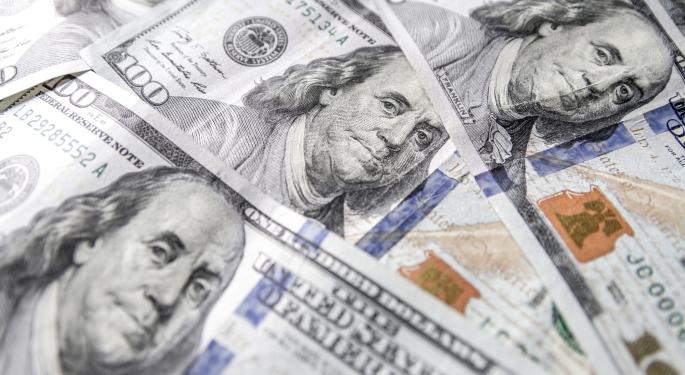 The Benzinga Global Fintech Awards are a yearly showcase of the greatest advents in fintech from leaders and visionaries in the worlds of finance and technology. This year, we have executives, developers and innovators from the likes of Facebook, Amazon, IBM, JP Morgan, Zelle, TD Ameritrade, TradeStation, Fidelity, and so many more.
The BZ Awards is an oscar-like event to showcase the companies with the most impressive technology, who are paving the future in financial services and capital markets. In preparation for its biggest installment yet this May, we're profiling the companies who have moved to the final round of judging for the BZ Awards. In this feature we focus in on Braviant Holdings.
What does your company do? What unique problem does it solve?
Braviant Holdings is an alternative lending platform that combines advanced analytics and proprietary technology to empower consumers with better credit solutions. Our products transform how people access credit online by streamlining the borrowing process and creating a path to a better financial future.
Who are your customers?
Braviant serves a broad base of customers who have been left behind by the traditional banking system. The typical Braviant customer has a steady source of income but lacks access to high-quality credit solutions.
How long have you been in business?
Braviant started lending in December 2014.
Where are you located?
Braviant is headquartered in Chicago, IL.
Who is your company's leadership? What kind of experience do they have?
Stephanie Klein, Chief Executive Officer - Former Director of Consumer Lending overseeing NetCredit, a near-prime personal loan offering from Enova International. Former Vice President and Managing Director of iLoan, an online lending platform launched by Springleaf Financial (now OneMain Financial)
Thomas Ervesun, Chief Operating Officer - Several prior roles at Enova International, including Head of Strategy & Operations for NetCredit and Head of UK Lending
Travis Gonzalez, Chief Analytics Officer - Former Vice President-Managing Director of Data Science at Springleaf Financial (now OneMain Financial)
Bob Sides, Chief Technology Officer - Former Vice President at Goldman Sachs who launched online bank deposit platform used by Marcus, former IT Leader at GE Capital Bank, former Director at NYSE Euronext
Erin McAllister, General Counsel and Chief Compliance Officer - Former Associate General Counsel at Enova International, former Associate at McGuireWoods LLP in the Consumer Financial Services Department
Erik Thallemer, Director of Finance - Former FP&A leader at Enova International
Himal Agarwal, Director of Capital Markets - Board Member at Millennium Bank, former Senior Vice President, Private Equity at New Island Capital Management, prior investment banking roles at a variety of firms including Credit Suisse and William Blair
Ramona Stefan, Head of Talent Development - former Talent Development Leader at Enova International
Who are your investors, if any?
Matt Martorello, Founder & Chairman
Additional undisclosed investor
Posted-In: Benzinga Fintech Awards Braviant HoldingsFintech
View Comments and Join the Discussion!