These Benzinga Global Fintech Award Finalists Are Revolutionizing Lending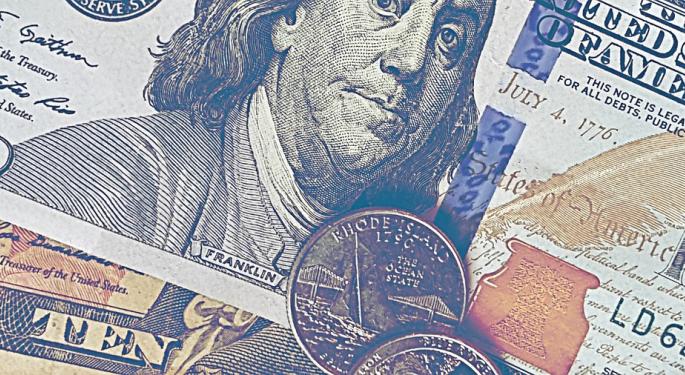 The Benzinga Global Fintech Awards are a yearly showcase of the greatest advances in fintech from leaders and visionaries in the worlds of finance and technology. This year, we have executives, developers and innovators from the likes of Facebook, Amazon, IBM, JP Morgan, Zelle, TD Ameritrade, TradeStation, Fidelity and so many more attending the Oscars of Fintech.
The BZ Awards are half party, half business development bonanza—they're a rare chance to meet and network with everyone in finance from CNBC's Josh Brown to the head of financial services at Facebook to the heads of trading at every major brokerage.
To offer more clarity on who is competing for the prize of most innovative in each category, Benzinga is breaking out the finalists in each category and offering more information about what they do.
The finalists for the Best Lending Platform category are:
Kasasa
CEO: Gabriel Krajicek
Description: Kasasa, an award-winning financial technology and marketing technology provider, is known for reinventing checking. With its latest patent-pending offering, Kasasa Loans, the company is now reinventing lending.
ACORN OakNorth
CEO: Rishi Khosla
Description: ACORN OakNorth is a fintech firm focused on unlocking the potential in bespoke SME lending globally using its data and technology platform, ACORN machine. ACORN uses cloud-based technology (hosted on AWS) to source millions of data items on SMEs across various parameters, sectors, and markets, and then uses machine learning algorithms to pull out the pieces of data that lenders need to make more informed credit decisions.
Credibly
CEO: Ryan Rosett and Edan King
Description: Credibly is a lending platform that leverages big data and big brains to improve the speed, cost, experience and choice of capital to SMBs.
ftcash
CEO: Sanjeev Chandak
Description: ftcash empowers the underserved micro-merchants through financial inclusion using digital payments and loans.
Minterest Private Limited
CEO: Charis Liau
Description: Minterest is a peer-to-business financial technology platform founded by a team of former bankers with more than 125 years of combined experience in corporate and structured finance.
4G Capital
CEO: Wayne Hennessy-Barrett
Description: 4G Capital empowers micro and small businesses in Sub-Saharan Africa to grow and succeed. This not only means access to credit, but also the skills to use it correctly. That's why its first product blends loans with financial education.
Creditor.ai
CEO: Viktor Ihnatiuk
Description: Creditor.ai is the only marketplace where credit companies can buy and sell turned down loan applications online.
Lendio
CEO: Brock Blake
Description: Lendio is an online lending marketplace.
Credibility Capital Inc.
CEO: Brett Baris
Description: Credibility Capital is a technology-enabled platform originating A-paper commercial loans for banks and other institutional investors.
View Comments and Join the Discussion!
Posted-In: Benzinga Global Fintech AwardsFintech Best of Benzinga