Income& Is A Fixed Income Investment Company & Finalist In This Year's Fintech Awards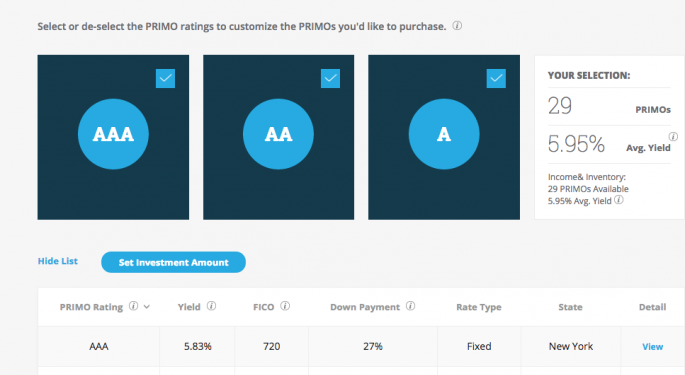 The Benzinga Global Fintech Awards are a yearly showcase of the greatest advents in fintech from leaders and visionaries in the worlds of finance and technology. This year, we have executives, developers and innovators from the likes of Facebook, Amazon, IBM, JP Morgan, Zelle, TD Ameritrade, TradeStation, Fidelity, and so many more.
The BZ Awards is an oscar-like event to showcase those companies creating technology that is paving the way for the future of financial services and capital markets. In preparation for its biggest installment yet this May, we're profiling the companies that have moved to the final round of judging for the BZ Awards.
In this feature we focus in on Income&.
What does your company do? What unique problem does it solve?
With 10,000 baby boomers retiring every day, millions of Americans seek the safety of a low-risk, high-yield fixed-income product as part of a diversified portfolio. Until the launch of PRIMOs, nothing on the market satisfied this demand. By offering a product with high levels of transparency and unprecedented customization options, Income& is doing the opposite of what the banking industry has been doing for many years.
Who are your customers?
Baby Boomers, Registered Investment Advisors and their accredited clients, and institutional investors
How long have you been in business?
3 1/2 years as a business; our product the PRIMO has been live for a year and a half.
Where are you located?
San Francisco, CA USA
Who is your company's leadership? What kind of experience do they have?
Brad Walker
CEO & Co-Founder, Former Director of Institutional Product & Strategy, PENSCO Trust
Brad has 10+ years experience in sales, research, and strategy for industry-leading investment firms. He is a recognized thought leader in emerging tech-enabled financial services including crowdfunding and marketplace lending.
Vincent Phillips
CTO & Co-Founder, Former CTO, Copart; Former CEO, Charles Schwab CyberTrader
Vinny has 17+ years experience building fin-tech enterprises with an emphasis on portfolio accounting and trading systems. He built the world's first web trading system for Schwab.com and launched first-of-their-kind tech platforms including Copart Mobile, CyberTraderPro, and eSchwab.
Keith Meyer
CMO & Co-Founder, Former VP Customer Experience, Commonwealth Bank; Former Head of Marketing, Prosper
Keith has 20+ years executive experience in marketing with an emphasis on financial services. His experience includes senior marketing roles at Charles Schwab and Visa, and at Prosper where he ran marketing for America's first peer-to-peer lending marketplace.
Who are your investors, if any?
Our investors are a mix of angel investors, as well as two VC's. The two VC's are Innotech Capitals from Shanghai, and iSeed Ventures from Beijing/San Francisco. We've raised $1.5MM in Seed capital to date.
To meet with the minds behind companies like Income& and others testing the cutting edge of fintech, grab a ticket to the Benzinga Global Fintech Awards May 15-16 in New York.
Posted-In: Benzinga Global Fintech Awards Income&Fintech Interview
View Comments and Join the Discussion!