Fintech Guru Ron Suber Endorses AI-Powered Personal Finance App MoneyLion, Joins Startup's Advisory Board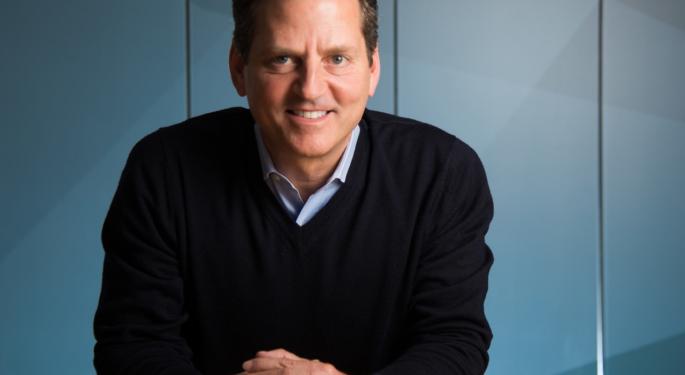 Ron Suber, former president of online lending platform Prosper Marketplace and a leading fintech investor, told Benzinga that he has joined the advisory board of personal finance management startup MoneyLion.
MoneyLion links to a user's bank accounts and employs artificial intelligence technology to recommend financial products. The app also offers loans, a credit card marketplace and credit monitoring, and currently boasts 2 million users, said MoneyLion Chief Marketing Officer Tim Hong.
Suber's endorsement of the company, one of many players in an increasingly crowded personal finance app space, is somewhat of an anointment by a leading fintech player and investor. He points to MoneyLion's engagement levels with its customers, investment in technology and the versatility of the app as reasons to work there.
"MoneyLion is seeing Facebook.com, Inc (NASDAQ: FB) -like engagement with its app," Suber said.
"Users are coming back daily. When you think about why a company like Amazon.com, Inc. (NASDAQ: AMZN) bought Whole Foods — it was because everyone went there and came back. MoneyLion has that kind of engagement, and incumbents in financial services will be turning to it because it's where the people are."
Suber also cited MoneyLion's growth trajectory as another reason he picked it as a winner, and said the company's technology can assist in its expansion.
"Companies used to grow at the speed of the human brain, but with artificial intelligence, companies are growing at machine speed," he said. "Banks and financial services providers are not competing with each other, but with tech companies, and this is the arrival of MoneyLion as a company that's competing with tech."
MoneyLion targets middle-class consumers hoping to better manage their financial lives, and CMO Hong said Suber's involvement will help the company grow to better serve that market.
"It takes a rebundling of bank services to help the middle class earn and invest more," Hong said. "Ron is a firestarter and will help us scale the company in capital markets and in terms of product."
Suber said working with MoneyLion is his "way of helping the middle class become savers and investors."
Related Link:
An Australian Entrepreneur And Ron Suber Want To Fix America's Student Debt Crisis With A Fintech Solution
Photo courtesy of Ron Suber.
View Comments and Join the Discussion!
Posted-In: artificial intelligenceFintech News Management Startups Exclusives Personal Finance Interview Best of Benzinga