Jamie Dimon Slightly Changes Tune On Bitcoin, Says 'The Blockchain Is Real'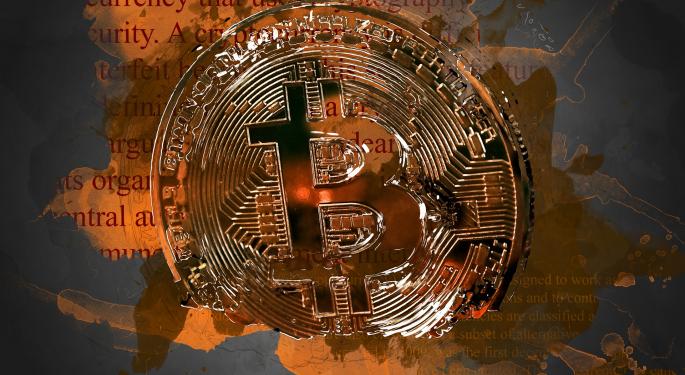 One of bitcoin's most high-profile and vocal critics now says he regrets his previous comments on the popular cryptocurrency.
In an interview with Fox Business, JPMorgan Chase & Co. (NYSE: JPM) CEO Jamie Dimon said he wishes he had never called bitcoin a "fraud" in an interview with CNBC back in September.
"It's creating something out of nothing that to me is worth nothing," Dimon said of bitcoin at the time. "It will end badly."
On Tuesday, however, Dimon refined his stance on bitcoin a bit, saying that there is true value in the blockchain technology that serves as the backbone for bitcoin and other popular cryptocurrencies.
"The blockchain is real," Dimon said Tuesday. "The bitcoin was always to me what the governments are going to feel about bitcoin when it gets really big. And I just have a different opinion than other people."
In October, Dimon said at some point global governments will step in and crush cryptocurrencies if they ever get to the point where they pose a true threat to government-backed currencies. Dimon called investors who buy cryptocurrencies "stupid," but acknowledged the price of bitcoin could get to $100,000 per coin before it ultimately collapses.
JPMorgan announced in October it will be launching its own payment verification system based on blockchain technology. The new project is called the Interbank Information Network.
JPMorgan stock has had a good run over the past 12 months, gaining 26.8 percent. Of course, it's gains are no comparison to the 1,750 percent gain by the Bitcoin Investment Trust (OTC: GBTC) in that same time.
Related Links:
A Guide To Who Loves And Hates Cryptocurrency
Commodity, Currency, Security, Or Scam: What Type Of Asset Do You Think Bitcoin Is?
View Comments and Join the Discussion!
Posted-In: Cryptocurrency Fintech News Forex Management Top Stories Markets Tech Best of Benzinga