BNY Mellon Albridge Helps Investors Visualize Data On A Broad Range Of Assets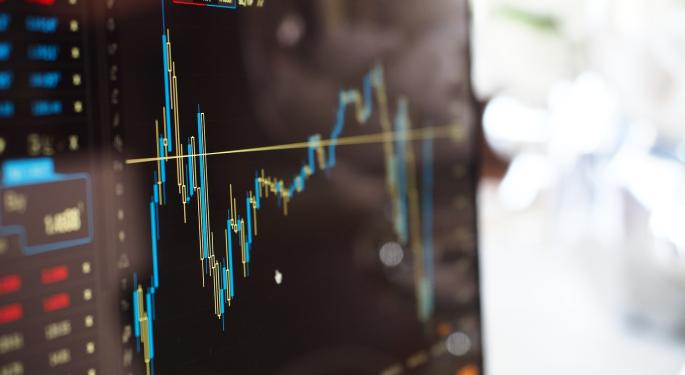 The Benzinga Global Fintech Awards are a yearly showcase of the best and brightest in fintech. In preparation for its biggest installment yet in May 2018, we're profiling the companies competing for the BZ Awards.
Our next feature is on BNY Mellon Albridge.
What does your company do? What unique problem does it solve?
Marc Butler, Managing Director/COO: BNY Mellon's Albridge is a leading provider of enterprise data management solutions that deliver a single view of an investor's broad range of assets. Our proprietary technology consolidates and reconciles client account and transaction data from hundreds of data sources representing banking, brokerage, insurance, retirement, managed accounts and more.
Albridge provides the foundation for financial organizations to leverage a single source of information to power a number of mission-critical technology applications. Albridge Solutions, Inc. is an affiliate of Pershing LLC, a BNY Mellon company. Pershing's leadership in the broker-dealer and advisor markets combined with our heritage in data management and consolidated performance reporting enables us to deliver data-driven technology solutions to support all facets of a financial services firm.
Who are your customers?
Albridge powers the performance and wealth reporting solutions used by more than 80,000 advisors at more than 140 financial organizations supporting more than 40 million client accounts that amount to more than $4 trillion on the platform How long have you been in business? 18 years Where are you located? Headquartered in Pennington, NJ with offices in Jersey City, NJ and Chennai, India as well.
Who is your company's leadership? What kind of experience do they have?
Additional information here: https://www.albridge.com/about-albridge/management-team
John Brett is a Managing Director and member of the Executive Committee for Pershing, a BNY Mellon company. John is Head of Managed Investments globally, Chairman of Lockwood Advisors, Inc. and has senior leadership responsibility for Albridge, an affiliate of Pershing. John brings over 30 years of experience in the financial services industry to Pershing. Prior to joining the firm in 2013, he was senior vice president and chairman of the MetLife Broker-Dealer Group. In this role, John had responsibility for the investment professionals and investment product management for the broker-dealers within MetLife, including MetLife Securities, MetLife Resources, New England Securities, Tower Square Securities and Walnut Street Securities.
Marc Butler is the Chief Operating Officer and a Managing Director for Albridge, an affiliate of Pershing, a BNY Mellon company. Formerly, Marc managed the Business Development Group for iNautix USA, where he oversaw sales, client relationship management and overall marketing activities. Prior to that, Marc was the general manager of Pershing's NetExchange® suite of solutions. Marc joined Pershing in 1994 as a client service associate in PC Financial Network. He has previously served on the firm's Conversion Task Force and the Bank Market Segment team.
Marc has been in the financial services industry for more than 20 years and was formerly a member of both the Securities Industry and Financial Markets Association (SIFMA) Internet Roundtable and SIFMA Investor Education Advisory Committee. He was previously the featured technology columnist in Boomer Market Advisor, a monthly magazine targeted at investment professionals.
Who are your investors, if any?
BNY Mellon's Albridge is an affiliate of Pershing LLC.
Is there anything else Benzinga should know about your company?
For 2018, we are focused on continuing to drive industry innovation and improvement in the area of data quality; we are also socializing the concept of empowering advisors' "Next Best Conversation" by offering better analytics and ways to mine data advisors already have access to in order to predict client behavior and plan intuitively, instead of only reacting.
Posted-In: Benzinga Global Fintech Awards BNY Mellon Marc ButlerFintech Best of Benzinga
View Comments and Join the Discussion!