GiniMachine Brings Credit Scoring Into The Age Of Big Data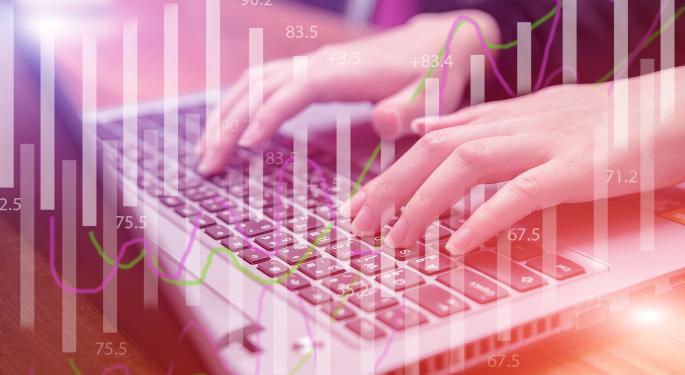 The Benzinga Global Fintech Awards are a yearly showcase of the best and brightest in fintech. In preparation for its biggest installment yet in May 2018, we're profiling the companies competing for the BZ Awards.
Our next feature is on GiniMachine.
What does your company do? What unique problem does it solve?
GiniMachine is an AI-based credit scoring platform that utilizes advanced machine learning algorithms. The solution allows lenders to build, validate and deploy high-performing risk models in a few minutes without attracting expertise in the field of mathematical statistics and machine learning.
It solves the following problem: traditional credit scoring is limited. Lenders' decision relies heavily on information from credit bureaus, thus missing out a huge number of deserving borrowers, such as millennials or small businesses.
GiniMachine brings a modern look at alternative data, which gives "thin-file" borrowers a chance to get the desirable things. The system analyses parameters that traditional scoring willfully ignores or misses out. Take age, occupation, income or whatever and build unique scoring models for various types of credit products, customer bases, markets and operations.
Who are your customers?
The bank and finance industry.
How long have you been in business?
GiniMachine has been implemented in December 2016. However this solution was created by the HES team, which is on the market since 2010 and has a long-term expertise in fintech sector. HES flagship product - Credit Conveyer, a software for online lending, which brings a broad range of tools for efficient loan management. The solution suits ideally for microfinance companies, as well as P2P, POS and commercial lending.
Where are you located?
HQ is currently in Minsk (Belarus). Moreover it has representatives in Russia and UK.
Who is your company's leadership? What kind of experience do they have?
GiniMachine wouldn't be what it is without an incredible team behind it. The team with over 20 years experience in software and fintech product development. Working together, we aim at bringing innovative risk management solutions to all lenders worldwide.
The co-founders:
Who are your investors, if any?
GiniMachine has been bootstrapped.
Posted-In: Benzinga Global Fintech Awards big data GiniMachineFintech Best of Benzinga
View Comments and Join the Discussion!