How To Trade Cryptocurrency Hacks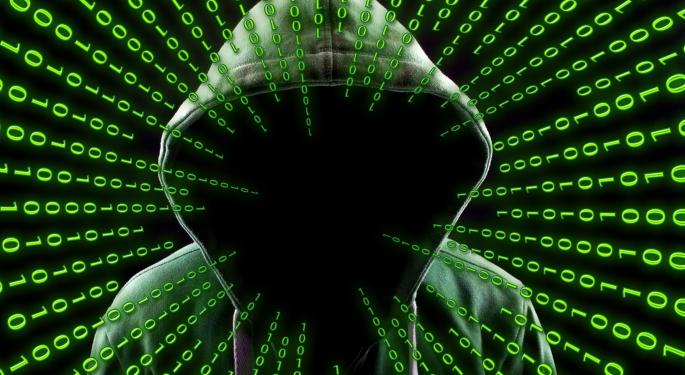 Bitcoin and other cryptocurrencies have been on fire in recent years, but they've had their share of problems. This week, hackers made off with $30 million in digital coins from Tether, and news of the breach sent Bitcoin prices tumbling under $8,000. But as it has done so many times in the past, Bitcoin quickly bounced back as traders saw the dip as a buying opportunity.
There are still limited options available for trading short-term moves in Bitcoin due to regulatory concerns over its safety, but the Bitcoin Investment Trust (OTC: GBTC) has been trading on the OTC market since mid-2015. Here's a look at how the GBTC ETF has reacted to the four largest cryptocurrency hacks since it began trading.
Recent Security Breaches
More than $50 million in Ethereum was stolen during the Decentralized Autonomous Organization hack on June 17, 2016. The GBTC ETF initially plummeted 25 percent in the first three trading sessions following news of the hack, but recovered all but 8.8 percent of its losses within a week's time.
Bitfinex announced that $66 million in Bitcoin was stolen by hackers Aug. 2, 2016. This time, investors shrugged off the news, sending the GBTC ETF higher by more than 17 percent in the two days that followed. A week later, the ETF had held onto most of its gains, trading 12.2 percent higher than before the hack was reported.
On July 19, 2017, Parity issued a security briefing on its website disclosing a vulnerability in its wallets that resulted in the theft of $32 million of Ethereum. The GBTC ETF initially dipped 5 percent on the news, but was trading higher by 6.8 percent a week later.
This week, GBTC investors barely even noticed the Tether hack. The breach was reported on Sunday, Nov. 19, and the price of Bitcoin initially tumbled from around $8,250 to under $7,900 when the news broke. By Monday morning, it had bounced back, and the GBTC finished the day in the green by 6 percent and is now up 9.1 percent this week.
BTFD In GBTC
If recent history is any indication, security breaches are not enough to keep Bitcoin prices down. If anything, long-term Bitcoin bulls have been thankful for the relatively small and relatively short dips in Bitcoin prices following security breaches so they can add to their positions at a discounted price.
The GBTC ETF is now up 712 percent year-to-date.
Related Links:
A Guide To Who Loves And Hates Cryptocurrency
View Comments and Join the Discussion!
Posted-In: Bitcoin EthereumCryptocurrency Education Trading Ideas General Best of Benzinga