PaperTraders Is The DraftKings Of Investing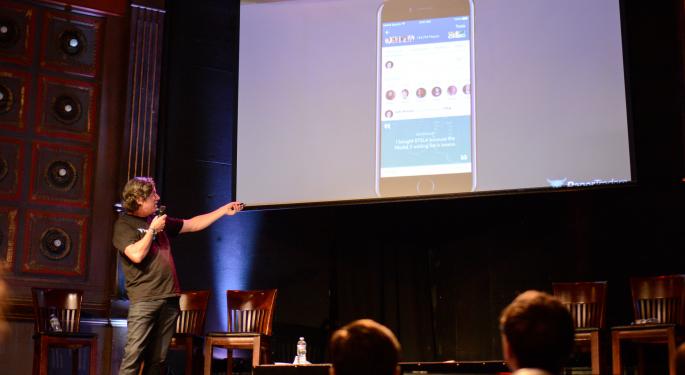 The 2017 Benzinga Fintech Summit was a gathering of leaders from every fintech vertical displaying the next generation of fintech innovation.
In this new article series, we'll be sharing insights and new products from the inaugural BZ Summit.
The Company:
PaperTraders is a simulated trading platform that seeks to apply a model taken from the DraftKings playbook—introduce people to a new topic and motivate them with friendly competition. PaperTraders is developed by Starburst Labs, a fintech app developer.
The Pitch:
Potential users would receive email invitations from sponsors to play stock trading games on the platform—Starburst Labs CEO John Rourke presented a mockup using CNBC's Melissa Lee. From there, users are able to buy or short stocks and offer insight on why they did so via an in-game social feed as well as Facebook and Twitter. Traders can engage with each other and brands can post sponsored messages in the feed.
The Future:
Rourke said that PaperTraders can be a platform for firms and advisors looking to promote their services. He pitched the idea that financial advisors can sponsor a competition on the platform to generate leads. Watch Papertraders' demo at the Benzinga Fintech Summit below.
Posted-In: Benzinga Fintech Summit Fintech PaperTraders Starburst LabsFintech
View Comments and Join the Discussion!