DRS Markets Wants To Present A New Challenge For CFD Broking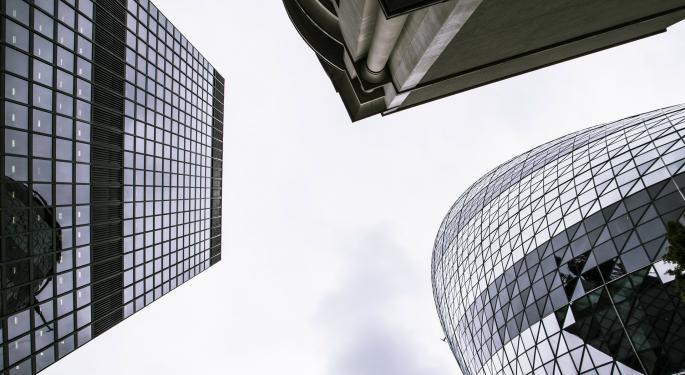 If you ask DRS Markets Director of Strategy and Risk Richard Lester, trading in the CFD space is a mess of leverage, commission fees and regulations. That's why his company has developed a fintech platform that streamlines the customer experience and fee structure of traditional CFD broking.
Benzinga caught up with Lester to learn more about DRS's offering. This interview has been lightly edited for clarity and brevity.
Benzinga: What innovation does DRS Markets bring to the CFD space?
Richard Lester: We developed what we believe is a much simpler way of dealing with what has been, if not a cutthroat business, one with some bad press. High leverage entails high volatility, and high volatility is great for some clients, but not for all. Clients want leverage, but manageable leverage. What we've tried to do is tailor a business that's very straightforward and much more visible to our clients so they know what their margin is and they know what they're paying. There's no vagary there, there's no change to daily leverage if the market moves up or down. We base our margin requirements solely on the funds the customer has deposited.
Likewise there are no complex changes in our commission plan. As long as the customer keeps their account within our guidelines, they know exactly what they're going to be paying on commission, no hidden extras.
Many other firms offer people ridiculous amounts of leverage to trade binary options and FX and the like—but we're not looking to be in that business. We want a stable, sustainable business with an equity-based product to begin with, delivering over 8000 equity and ETF products. We're offering simple amounts of leverage where we think customers feel comfortable that they're not going to get stopped out every time they trade.
How does being based in London facilitate that?
London has many benefits. Like other financial centers, but more so than most, it has detailed regulation that makes it secure for the client. As a trader myself, I understand that customers need to be comfortable with the business they're working with.
The Financial Conduct Authority in London provides us with such a strong footprint of regulation and supervision that our clients know they're safe with us — we're well-regulated and well-supervised. That gives them the confidence to trade with us. It's a proven fact that no other jurisdiction has regulation as strict as we do in London.
Tell me about the customer's journey—imagine they're used to trading with a more traditional provider. What's new for them when they switch over to DRS?
To begin with, they understand far better what their risk is. They understand what they're paying and what their leverage is. There's no way that's going to change, even when the market moves aggressively.
Secondly, they understand from day one that their funds are securely monitored. Then, we want to give the customer an easy-to-use platform that fits into their perspective. That's why we have three — and soon to be four — different platform offerings, depending on the experience the user has. There's a full PC platform, a trimmed-down mobile platform, a web platform that's launching now that's very user-friendly for those who want to hop on and hop off in a hurry, and we're coming up with a web-light version for those who are less interested in all our technical bells and whistles. We have some really innovative tools to help traders find what's moving, trading excessive volume or making new highs or lows.
We also work with a number of educational partners so our clients can improve their understanding of the markets. The goal for us is to keep it simple and straightforward and make their journey an enjoyable one.
To learn more about DRS Markets, click here.
View Comments and Join the Discussion!
Posted-In: CFD DRS Markets online brokerageFintech Markets