Watch And Learn: Matador's Social Investment Platform Lets You Follow Peer Transactions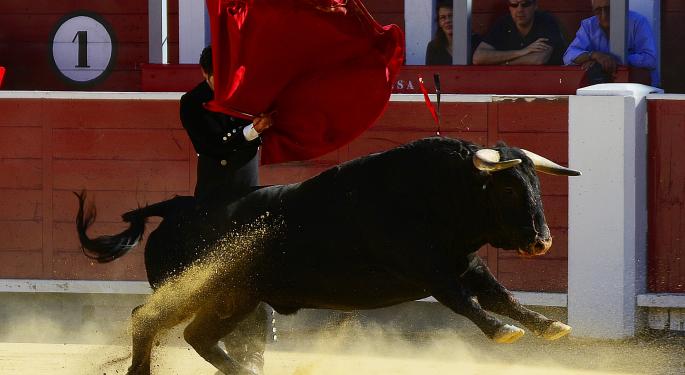 Peter Quinn had knowledge of the markets, and his friends wanted in. So, to meet persistent consultation requests, Quinn ran an informal advising business through text and Facebook Inc (NASDAQ: FB) Messenger.
But soon enough, he and fellow adviser Matthew Kennedy grew tired of the segregated platforms and distinct communication threads, and they decided to build a comprehensive service to more easily meet demands.
"We figured why don't we essentially streamline this and create a platform that allowed our friends to see in real time what we were investing in, how we were reacting to market news, how we were reacting to stock news, how we were allocating our portfolios, so our less experienced friends who really didn't know much about investing in the stock market could really get a quicker grasp of what it was all about and how it works," Quinn said.
The result was Matador, an app launched in May that allows users to view the investment activity of peers while trading U.S. equities and ETFs commission-free.
In its first few weeks, Matador saw thousands of downloads primarily among millennials between 20 and 30 years old, its target demographic.
"A big part of this is really about education and people learning from whether it's their more experienced friend who has been in the investment world for a while or a professional trader who is on the platform that they specifically follow," Quinn said. "This is really designed so novice investors can learn about the stock market through real, live trading."
Matador competes with the likes of Stock Twits, differentiated primarily through in-platform trading capacities. Stock Twits merely posts activity from the likes of Robin Hood or ETrade.
As it looks ahead, the Matador team considers similar linking and streaming strategies, though through social media sites. In the meantime, its primary focuses are marketing, expansion of social components and premium paid features, and development of an Android platform.
As of yet, the progress will remain internally funded, although the team is considering a Series A over the next six months.
Posted-In: Matador Peter Quinn Stock TwitsFintech Startups Exclusives Tech Interview Best of Benzinga
View Comments and Join the Discussion!