What Do Your Driving Patterns Say About You? Advertisers Want To Know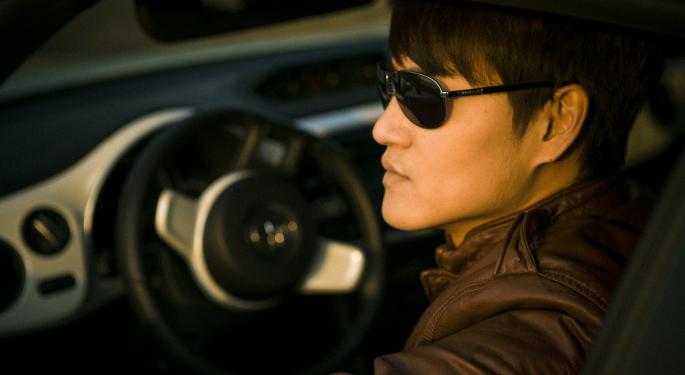 With a family of five and a vehicle per person, Scott Fosgard is not always aware when his daughter needs her tires rotated.
Delphi Automotive PLC (NYSE: DLPH), a tier-one supplier, smells an opportunity here — a $750 billion opportunity by some estimates.
What if Fosgard could share family car data with the likes of Goodyear Tire & Rubber Co (NASDAQ: GT), which could alert him when rotations are needed and maybe even throw in a deal for his patronage?
And then, if his route data reveals he's equidistant from two Kroger Co (NYSE: KR) franchises, inform the rival sites so they can compete for his business with targeted ads?
The monetization of vehicle data goes well beyond advertising, said Fosgard, product news manager at Delphi. In fact, as he goes about his day in Delphi's Motor City home, he sees vast possibilities for data exchange to benefit both him and the businesses he passes.
As a resident of Wayne County with lofty insurance premiums, he posited that a sale of driving patterns could help insurers target more aggressive drivers with higher rates while rewarding meeker travelers with discounts.
Understanding of the community's aggregate driving habits could also guide municipal policies.
"What if we're in a hurricane zone in Florida and want to know the best way to evacuate all cars on the road?" Fosgard said. "What if you had real-time information about that and you could actually route traffic, gather intelligence about potholes, direct emergency vehicles?"
The same intelligence could also inform urban development.
"Where does a franchisee put a McDonald's Corporation (NYSE: MCD)?" he said. "What if he knew, on a given stretch of road, the frequency at which people stop here for food on this particular side of the road or at what intersection? You could make a data-rich decision about where you located your store."
As Delphi and its data aggregator, Otonomo, advance their monetization plans, the Federal Communications Commission and Federal Trade Commission declined to comment on transaction regulation. However, the FCC's privacy rules pertain only to internet service providers, and FTC consumer privacy and data security laws for the most part only require consumer consent prior to sale.
Delphi intends to effect opt-in rather than opt-out data-sharing policies to ensure regulation compliance and consumer awareness of participation, Fosgard said.
Related Links:
Your Guide To Trading The Autonomous Vehicle Theme
Snap's Unproven Monetization Potential Doesn't Deserve To Trade At A Premium To Facebook
Posted-In: FCCFintech Travel Top Stories Tech Media Trading Ideas General Best of Benzinga
View Comments and Join the Discussion!