This Guy Is Letting Twitch Trade His Account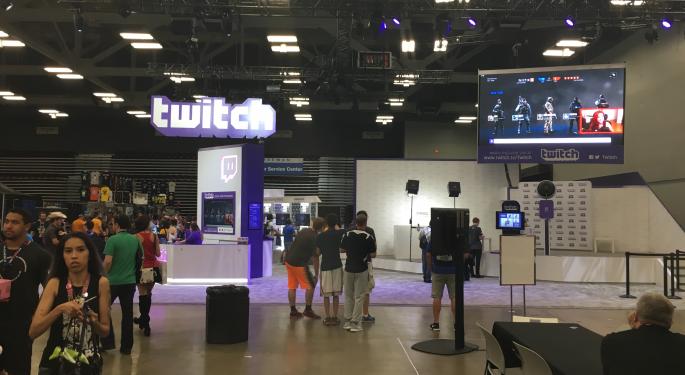 Twitch, a subsidiary of Amazon.com, Inc. (NASDAQ: AMZN), is an online streaming platform that primary focuses on video games and eSports competitions. But now the platform will be used for something new: stock picking, PC Gamer reported.
Stock Stream is the world's first cooperative multiplayer stock market game that uses real money. Twitch viewers are able to vote on a stock, which the user will purchase and sell with $50,000 in real money. Viewers vote on what stocks should be bought during a five-minute period and once the five-minute period is up, the most popular voted stock will automatically be bought by the software.
"It's basically the same concept as other Twitch Plays games, but with stock trading," the owner of the Twitch account, Mike, told PC Gamer. "I've created an interface that shows a livestream of the Robinhood app, so you can see in real time the graph of the value of all of the assets and cash."
The owner of the stream said that the $50,000 represents money he had saved and as such he alone will assume all of the risks — and benefits of crowd sourced stock market picking ideas. As of Friday morning, the account balance stood at $51,101.66.
Related Links:
Robinhood Upgrades Its Offering With Expanded Trading Functions
Dan Kurnos On Amazon's Video Direct: Don't Hold Your Breath For YouTube-Lite
________
Image Credit: By Count3D from Vancouver, Canada (Twitch Booth at RTX) [CC BY-SA 2.0 (http://creativecommons.org/licenses/by-sa/2.0)], via Wikimedia Commons
Posted-In: PC Gamer Stock Stream TwitchFintech Top Stories Tech Media Best of Benzinga
View Comments and Join the Discussion!