From The Dot-Com Bubble To Google Fiber: Nicholas Britz Advocates Fintech For The Common Man And Woman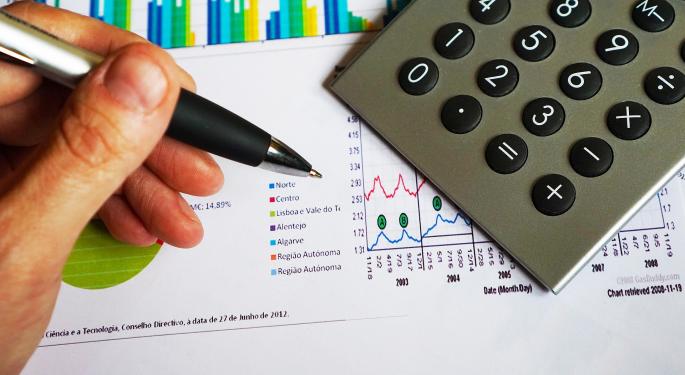 When he was in college, Nicholas Britz planned to build robots. But once the dot-com bubble burst in 1999, he wanted to figure out how companies worked.
"I had a moment right there where I wanted to help shape a company, and that kicked me on a different career path," said Britz, who studied engineering and physics at Stanford University and Johns Hopkins University.
Today, Britz manages the financial side of Google Fiber, the online giant's subsidiary that falls under the Alphabet Inc (NASDAQ: GOOG) (NASDAQ: GOOGL). It represents Google's long-range attempt to expand into the highly territorial area of high-speed internet connectivity.
"I left fintech external and now I'm working with fintech internally," he said.
Though "the heat and the excitement has slowed down a bit" in fintech, Britz said he's still excited to be one of the judges at the Benzinga Global Fintech Awards, which will be held May 11 in New York City.
"The idea of making these (financial analytical tools) more accessible to the common man and woman is especially exciting," he said.
Lessons Learned From Zecco
In 2006, Britz helped launch Zecco Corp., a commission-free online brokerage on the cutting edge of financial technology, and took over its foreign exchange services in January 2009. The timing could have been better.
"We started at just about the wrong time," said Britz, who was running Zecco Forex for roughly half of his six years with the company. "But once we got into the storm, things started to heat up" in fintech.
After a rough start, Zecco limited the number of free trades its customers could make and managed to ride the fintech wave until it was acquired by TradeKing in 2012.
Britz landed at Google and is happy to be developing fintech on the inside.
"I truly thought I was going to be building robotics," said the father of three, who often bicycles to work at Google's Mountain View, California, headquarters.
He learned some valuable lessons at Zecco:
"Product; Needs to solve a real problem for a lot of people. We had a great product at Zecco for active equity and options traders that were priced at a tremendous value. (But, it was hard to get there, and our product wasn't so great in the early days.)"
"Team: If you're going to spend many hours and late nights working together, you need to love your team. It helps if they're smart and hard-working too. We were very fortunate at Zecco to have built a terrific team."
"Know your end game. Focus on the user, but make sure you know where you're going. Know what winning looks like and know what your exit(s) (going public, sale, merger, etc.) look like. This will help prioritize and focus your limited resources."
"Investors: You are going to need funding. It is essential that your investors are supportive and aligned to get through the hard spots."
"Follow-on big idea. At a minimum, it's necessary to have a good business plan; however, it's incredibly helpful to have a follow-on big idea that could be a 10x improvement to your plan if the core plan works."
Related Links:
You Might Not Want To Get Too Attached To The Term 'Fintech'
How Do Fintech Startups Actually Win Industry Awards?
If you're looking for cool fintech startups and access to top financial institutions, and are sick of attending stuffy corporate conferences, the Benzinga Global Fintech Awards is the event for you. From its first year in 2015, the competition grew to over 250 applicants and over 500 attendees in 2016.
Connect with us on social media — use the hashtag #BZAwards and #Fintech to spread the word!
View Comments and Join the Discussion!
Posted-In: Benzinga Global Fintech AwardsFintech Education Success Stories Exclusives Tech Interview General Best of Benzinga