Mom-And-Pop Fintech: The Startup That's Automating Retirement Savings For Small Businesses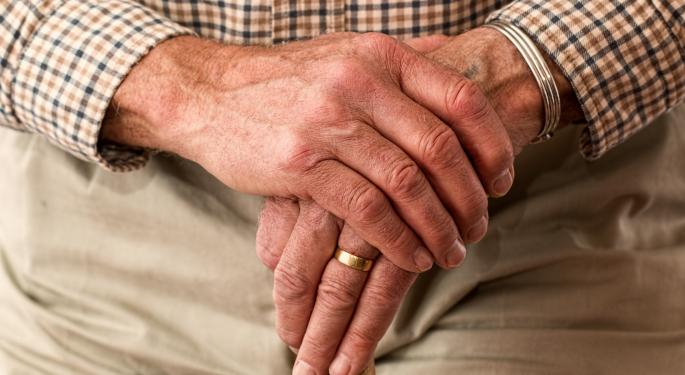 A significant number of Americans are on their own as far as retirement benefits go.
Nearly half of Americans working in the private sector are employed by small businesses. Nearly 72 percent of those working in small businesses have no access to a company-supported retirement plan, according to the Small Business Administration.
The lack of company-sponsored retirement plan poses problems for both workers and employers. Without company support, workers will have a tougher time budgeting for their post-career years. If small companies can't afford to offer retirement plans, it will be harder for them to attract quality talent for the long term.
A Solution?
Like many problems in the American financial system, however, there might be a fintech solution. Vault is an automated portfolio manager that makes recommendations for retirement plans for small businesses, founded by ex-JPMorgan Chase & Co. (NYSE: JPM) financial advisor Randy Fernando.
"Vault is a digital system that works with small business owners," Fernando said in an interview with Benzinga. "We provide them with an optimum retirement plan for their organization, then we work with the underlying employees, helping them to plan, save and invest towards retirement through automated portfolio management."
Family Tree
Fernando comes from a family of small business owners, and began to wonder how small businesses helped their employees save after his mother, a preschool owner, asked him in December 2014 how to set up retirement plans for her employees while Fernando was at JP Morgan.
"What types of retirement solutions are out there for employers without a large headcount?" said Fernando. "Pre-schools, local coffee shops, restaurants— what do these companies have to offer new talent when they're competing against benefits that big corporations can offer?"
The question fascinated Fernando, and he left JP Morgan in December 2014 to pursue answers to it. He founded Vault in January 2015.
What Is Vault?
While Vault is an automated investment system, Fernando sees its platform as more comprehensive than a robo-advisor.
"Small business owners are extremely busy," he said. "They don't always have time to research different retirement plans and find out which one best fits their needs. We built an automated tool that makes a personalized recommendation on their behalf,," he said.
Vault is much cheaper for employers than traditional 401(k)s, says Fernando.
"We charge the employer $10 per employee per month and then the individual employees half a percent of the assets invested," Fernando said. "There are no setup fees, annual fees, or any additional fees charged to the employer."
As the new year approaches, customer service is at the top of Fernando's mind. He said he's built service into Vault's culture, and even takes customer calls himself to build a foundation of strong customer relationships in his team.
"It's really important for us to focus on providing an exceptional experience to our customers," said Fernando. "They're trusting us with their financial future, and it's so powerful to hear when they become advocates for us going forward. Our mission has always been to provide easy and affordable retirement solutions to employers of all sizes, and our long-term goal is to become the number one provider of retirement benefits to small businesses across the country."
View Comments and Join the Discussion!
Posted-In: Randy Fernando VaultFintech News Startups Small Business Interview Best of Benzinga