Will Fintech Create A New Silicon Valley in Asia?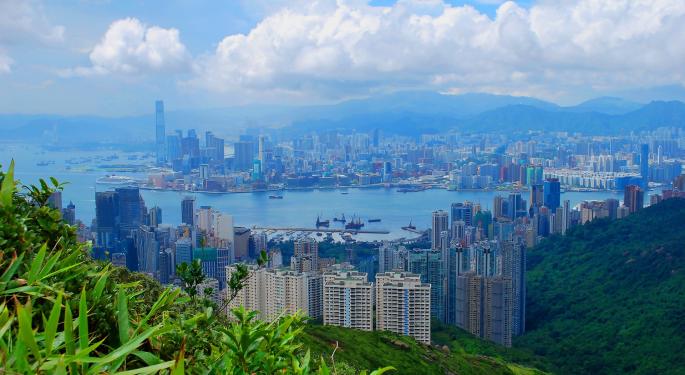 One of the most important sectors in technology is fintech, the marriage of finance and technology. PayPal (NASDAQ: PYPL) and Square (NYSE: SQ) are examples that carry billion dollar valuations based on the easy movement of money through the internet and mobile phones. These companies have benefited from Silicon Valley's unique confluence of free-flowing venture capital, a culture of innovation fostered by nearby world-class universities and government policies promoting innovation and growth at a scale not seen anywhere in the world…until now.
Asia is using the Silicon Valley formula and the results are fintech companies and products that are pioneering technologies that leverage Asia's unique marketplace and culture.
The rapid growth of fintech in Asia has been under the radar while the innovation of payments and technology is on hyper-speed. Asia, especially East Asia (China, Japan and South Korea), is one of the world's most connected regions. According to the Pew Research Center, South Korea leads all countries with internet and smartphone usage at 94%. As a result, many of Asia's fintech companies started as messaging or social media platforms and expanded to encompass fintech and digital commerce. These companies include: Line (NYSE: LN), KaKao Talk, WeChat (OTC: TCEHY) and Kanmu.
Who Is The Undisputed Tech Leader?
In many ways, this fintech focus in Asia isn't surprising. The governments of Japan and South Korea, home to global technology titans including Rakuten and Samsung, have launched initiatives to increase investment in fintech. With over 1.5 billion in combined population, China and Japan are also two of the top three largest economies in the world. Both countries have long coveted the title of "Undisputed Global Technology Leader." For now, that title still belongs to the United States, largely because of the dominance of American companies with first mover advantage such as Facebook (NASDAQ: FB) and Microsoft (NASDAQ: MSFT).
Technology leadership in fintech comes down to great new ideas plus effective partnering with incumbent players. Partnership and collaboration are extremely important because the payments infrastructure, security concerns and international financial regulations create a complex ecosystem that rewards new players who work with established incumbents. This dynamic plays into the strengths of Asian economies, where government agencies play an outsized role in the direction and growth of their finance and banking sectors by brokering and incentivizing inter-industry collaboration.
In a recent example, the Japanese government started encouraging fintech investment in the private sector by eliminating financial restrictions that prohibited large Japanese banks to own more than 5% of non-bank businesses. With swollen balance sheets and near zero interest rates, Japanese banks are now free to invest, partner and acquire fintech companies. This initiative and others like this will accelerate fintech growth in Asia, particularly in Japan.
As large Asian conglomerates drive fintech technologies, they're also increasingly winning markets outside of Asia. For example, Samsung is one of the largest credit card issuers through its Samsung Card business in South Korea with 23 million cardholders. Last year Samsung Card quietly launched card-linking in its home market, allowing consumers to use its website and mobile app to link digital coupons to their credit cards. With no paper coupons or promotion codes, consumers receive an instant discount when they pay with their registered credit cards. The product has been a huge success and has recently been added as a feature to Samsung Pay to commemorate its first anniversary in the U.S. market. Samsung Pay has reached almost 100 million transactions in the US during its inaugural year.
Additionally, Shinhan (NYSE: SHG), the largest payment card issuer in South Korea, partnered with the largest messaging app called Kakao Talk with over 100 million registered users. The newly launched fintech service enables consumers to card-link their Shinhan cards with the Kakao Talk app to receive targeted discounts at over 1,000 merchants in South Korea.
The future looks very bright for the fintech industry in Asia. Fintech's rise there could lead to the creation of the Silicon Triangle between Seoul, Tokyo and Beijing. You could even call this Silicon Valley version 2.0.
Written by Silvio Tavares, President and CEO, The CardLinx Association
View Comments and Join the Discussion!
Posted-In: Fintech Emerging Markets Markets Tech Best of Benzinga