And The 5 Most Popular Earnings Calls In Q1 Were...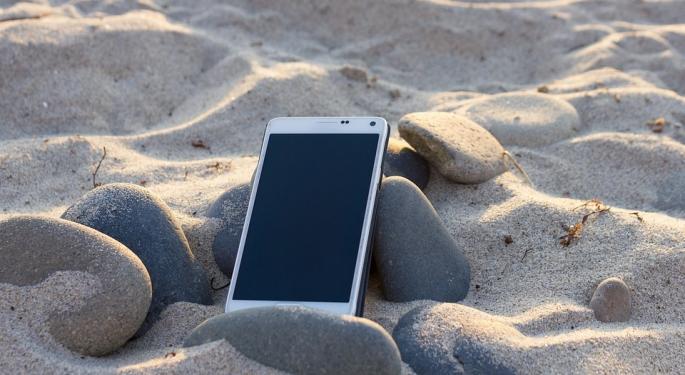 This post is sponsored by Scout Finance Editorial Team
According to data from Scout Finance's mobile app - which allows users to listen to full earnings call audio for over 4000 companies from their iPhone or iPad - the top 5 most listened to earnings calls in Q1 were: Apple Inc. (NASDAQ: AAPL), Tesla Motors Inc (NASDAQ: TSLA), Twitter Inc (NASDAQ: TWTR), Valeant Pharmaceuticals International (NYSE: VRX), and Bank of America Corp (NYSE: BAC).
Scout Finance's data shows a wide variety of sectors in the top 5 most listened to calls. This continues with the next set of most listened to calls for the quarter with athletic apparel maker Nike Inc (NYSE: NKE) in the #6 spot.
Interestingly, the most popular earnings calls for Q1 were not necessarily related to the top most followed companies on Scout Finance's users' Watchlists. The top 5 most followed companies are: Apple, Google, Amazon, Microsoft and Disney. The technology sector clearly continues to be of major interest to serious investors using Scout's app.
Based on this data, Apple's #1 ranking on both lists is a clear indicator that Apple is still considered by many to be the most important company in equity markets today despite its Q2 earnings results on April 26 that disappointed Wall Street.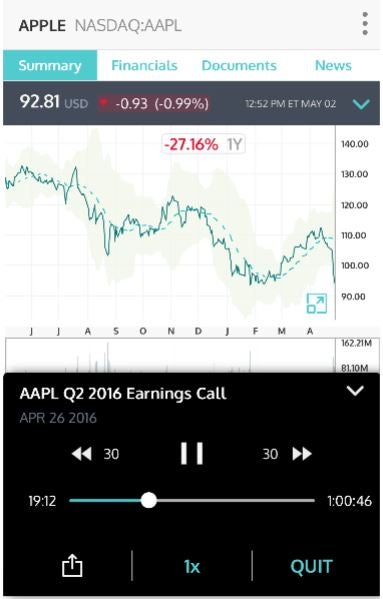 With its massive cash generation engine, Apple tends to have an effect on overall earnings in the technology sector. It made 40% of the profits in the tech sector in 2015, so its movement is critical to the overall market and the NASDAQ in particular. For example, in Q4 2014, Apple single handedly grew technology earnings from 2.3% to 10%. This quarter, Apple's earnings missed and were down 18.4% year-over-year. This means the technology sector as a whole may have lost as much as 10% of its overall value due to the negative impact from Apple's recent miss.
Find out more about Sponsored Posts.
Posted-In: BZ SponsoredFintech News Events