What Do M&A Experts Look For In A Fintech Company? We Asked One.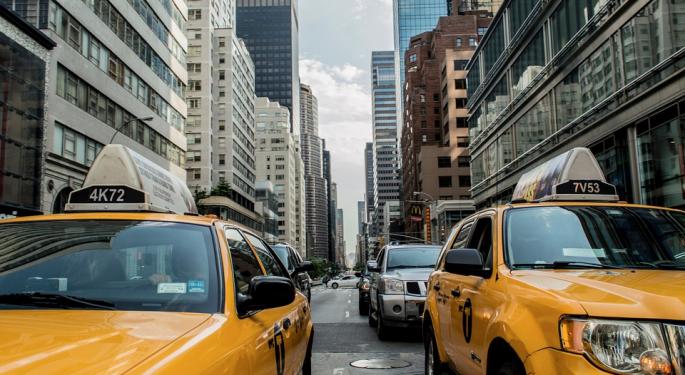 The 2016 Benzinga Fintech Awards is the only event in fintech dedicated to recognizing innovation in financial services and capital markets. Ahead of the May 24th awards show and gala, meet the industry leaders tapped to determine the most innovative companies in fintech.
Who he is: Michael "Max" Maxworthy, founding partner of Marlin & Associates LLC, a corporate advisory firm primarily for fintech and business information companies, and the people who invest in them.
Why he's looking forward to the Benzinga Fintech Awards:
Maxworthy: Mostly the excitement. A lot of people are looking forward to how they can get an edge, and the awards help get those guys' names out there. It's not just getting the award and shaking someone's hand and patting somebody on the back. A lot of it is about business development, press, networking, and getting in front of people who can have a material impact on the business right now. The resulting energy is chaotic!
Why he got into fintech:
Maxworthy: When we founded the firm in 2002, we thought the fintech space was undergoing change, even back then. You could feel the disruption was just gaining momentum and growing in our own M&A deals with SunGard, Fiserv and SSNC. The energy at the SIFMA conference and SIBOS events were in a state of flux back then.
What he looks for in a fintech company:
Maxworthy: Mostly how much of an impact the business is going to have on the workflow of who they're trying to sell to. If it's a significant impact, usually you've got to think that business has a future. If it's people replacement, or maybe they're a copycat of a company out there already and they're not very unique, then it's usually a dead product on arrival.
The biggest challenge for fintech right now:
Maxworthy: I'd like to see people's ideas of their own businesses come down a little bit. I think the excitement of building a product, and building a company, and building a team is lost on a lot of the senior management and capital behind some of these businesses. I think they're thinking about the exit too much rather than thinking about growing the business, making the product work, making sure the business model really works, and focusing on that rather than spending so much time out there raising capital, looking for that brass ring with the high valuation and thinking about the exit. I'd love people to focus more on the company and the business itself.
Why he's excited about the future of fintech:
Maxworthy: A perfect storm of conditions is brewing that makes financial technology the right solution for the right conditions in 2016 and for years to come. I think a lot of people see fintech, especially capital markets, as a growth industry. I don't think this space is going to dry up anytime soon, especially in the M&A world where I play. There will always be some way for people to get involved here.
If you're interested in networking with Max or learning more about Fintech, go here to see how you can attend or sponsor the 2016 Benzinga Fintech Awards. You can also connect with Max on Twitter @MMaxworthy.
Posted-In: Fintech Be Your Own Boss Startups Tech Best of Benzinga
View Comments and Join the Discussion!