Meet The Company That's Taking Stock Analysis To A Whole New Level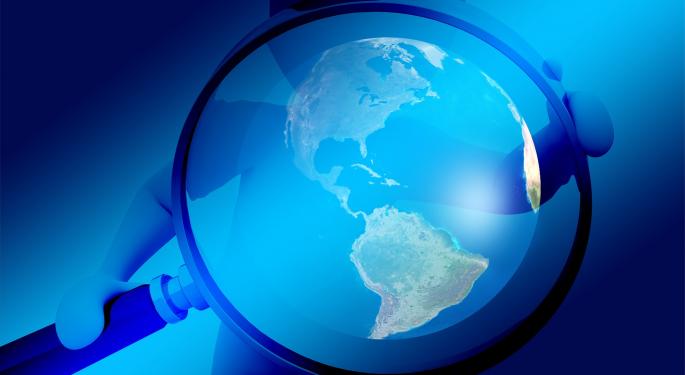 For the second year in a row, Benzinga is proud to host the Benzinga Fintech Awards, dedicated to recognizing the innovation of fintech in financial services and capital markets. Ahead of the May 24 gala, we're highlighting the most innovative companies in fintech.
Who are they?
WooTrader, a predictive analytics tool to find trading and investing opportunities.
Why was WooTrader started?
To help traders outperform the S&P 500. [WooTrader founder] Atanas Stoyanov set out to create a software solution that could adapt to the markets to recommend a portfolio of stocks based on a trader's own personal profile.
What makes WooTrader unique in fintech?
Wootrader uses weighted predictive analytics models for the stock markets, not AI or robo-advisors. The difference lies in how the initial program is structured. In most current AI-based algorithms, the expert must give the machine a set of rules by which it must make all its decisions against. While this does create a fairly advanced program- it is still constrained by the rules that the expert made and strategies based on such models tend to work for a period of time, then they stop performing.
In WooTrader, the algorithm learns which data points (such as fundamentals, technicals, options, estimates, etc) are able to pick stocks that outperform the S&P 500 in current market conditions and then automatically selects and weights the ones that are the most relevant. The ability to interpret and weight information is what separates predictive analytics from AI and other big data trading algorithms.
WooTrader wants users to remember it for...
Transparency and performance. Stoyanov said, "We provide a vast amount of information to the user so they can pull back the curtain to see how the models are being weighted and have confidence in how our recommendations are being constructed--but at the same time have an easy to read interface so if the user just wants the simple answer that is available too."
How does WooTrader help people make money?
By allowing users to input their portfolio criteria, giving them a recommendation for a set of stocks that is likely to outperform the S&P 500 for the designated time period they selected.
What unique data points do they offer investors?
Stoyanov: "We apply approximately 350 different screeners to over 4200 stocks in our database daily and weight each differently based on what is currently moving the markets. We cover everything from technicals to fundamentals, social sentiment and analyst ratings to options market data. A user of our system can drill down into the data and see which screeners are weighted more heavily today or historically, and in many cases see why that is."
Wootrader also offers an API for advanced traders and institutions to pull WooTrader models and data into their own internal systems.
For more information on sponsoring or attending the 2016 Benzinga Fintech Awards, click here. You can also get a free 30 day trial of WooTrader at their website.
Posted-In: Benzinga Fintech Awards WooTraderFintech Tech Trading Ideas Interview Best of Benzinga
View Comments and Join the Discussion!