Google's Alphabet Ties Everyone To A 'More Singular Cause'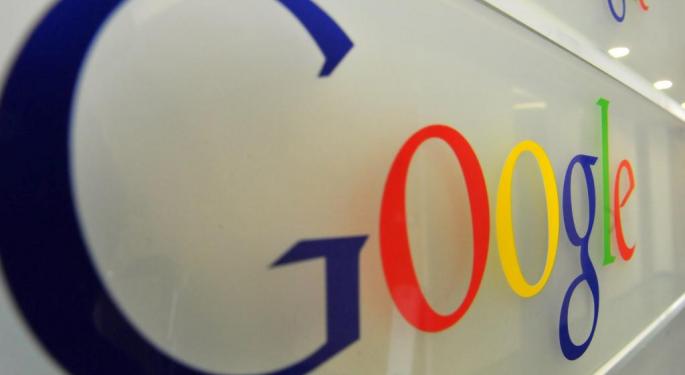 Google Inc (NASDAQ: GOOG) (NASDAQ: GOOGL) is shaking things up by forming a holding company (officially known as Alphabet) that will contain all of the firm's divisions. Google CEO Larry Page referred to it as a collection of companies.
That collection could prove to be the most effective way for Google to evolve.
"Google's ingenuity is good for our clients, but it also lights up other media partners' innovations and growth," Chris Paradysz, founder of PM Digital (a full-service marketing agency), told Benzinga. "We love the intense focus on their key growth area. It brings organizational passion and intellectual horsepower."
Paradysz said that Google has brilliant minds "across all levels, from low to high."
"This move gets everyone tied to a more singular cause, and allows for a keener focus on developing more solutions that leverage growth through consumer behavioral insights, as consumers are getting savvier faster," he added.
Related Link: This Startup Wants To Be Google Analytics For The Physical World
'Master Brand Strategy'
Tech industry expert and analyst Jeff Kagan likes the idea of Alphabet, but he is not a fan of the branding adjustment.
"One thing that doesn't really seem to make sense is, if you have a master brand strategy…you have to figure it like AT&T, for instance," Kagan told Benzinga. "When SBC acquired AT&T and Singular and Bell South, they created a master brand: AT&T. Everything was under that. AT&T has grown. Now they have DirecTV [and] U-verse, but they're all under the AT&T master brand."
Kagan said that AT&T is one of the best-known brands in the country, so it made "perfect sense" for the combined companies to keep the AT&T name. He said it does not make any sense for Google to create a new brand like Alphabet.
"With that said, I don't know that this will be successful or not," said Kagan. "I hope it will. It's Google, it's important and it probably will be [successful]. There are going to be so many different companies under the Alphabet master brand."
But Google is the name of the company everybody knows. Kagan said it is still home of the "most profitable [and most] popular services."
"The average user is not going to know that Google has changed," he added. "They're still going to use the Google search engine, services and brand names. From the marketplace, it could work. I think they're separating it just to create sense out of the chaos that they've grown into over the past decade."
Disclosure: At the time of this writing, Louis Bedigian had no position in the equities mentioned in this report.
View Comments and Join the Discussion!
Posted-In: Alphabet Chris Paradysz Google Jeff Kagan PM DigitalExclusives Tech Best of Benzinga