Can Microsoft Prevent Embarrassing Tweets From Being Shared?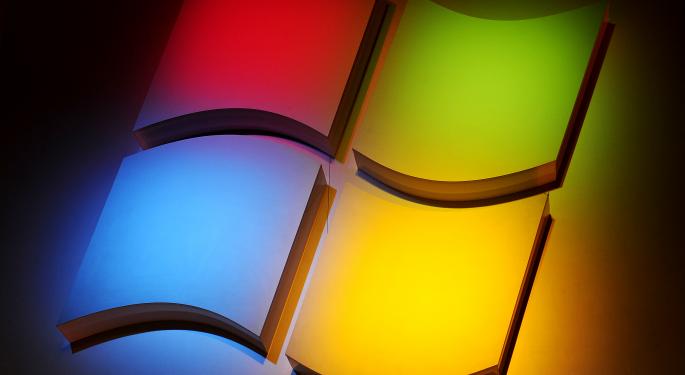 Twitter Inc (NYSE: TWTR) has become the quickest way for someone to ruin a career. Celebrities, politicians, corporate executives and numerous others have all tweeted things they later regretted but failed to delete before others copied the message.
Complex compiled a lengthy list of embarrassing tweets that were later deleted -- and that's just from 2013! The list is by no means comprehensive.
Marlene Morris Towns, a Professor of Marketing at Georgetown University's McDonough School of Business, warned Benzinga readers about the dangers of tweeting in April 2014.
"Twitter is a dangerous tool because, whether you're the CEO or a low-level employee, you have things that are being sent out in real-time," she said. "They're not vetted. They're not run through legal and compliance and all this kind of stuff, which allows you a lot of flexibility to jump on things as they happen. It also holds you at risk."
IAC/InterActiveCorp (NASDAQ: IACI) is among the companies that have come under fire after an executive used Twitter to post an offensive comment. These warnings don't seem to be working, however, as Twitter continues to be a venue for individuals to share nasty, offensive or embarrassing messages. Rob Enderle, principal analyst at Enderle Group, thinks Microsoft Corporation (NASDAQ: MSFT) could change that.
Related Link: What Will Microsoft And Yahoo Do If The Google-Twitter Partnership Takes Off?
Same Behavior, Different Service
Microsoft is rumored to be developing Flow, a new email app that will allow users to communicate in real-time with anyone that has an email address. According to ZDNet, only conversations (including replies) that are started in Flow will show up in Flow. This might not sound like anything more than a glorified chat room app, but Enderle thinks there could be a positive use case.
"Nobody talks about instant messaging anymore," Enderle told Benzinga. "We kind of use Twitter for instant messaging."
Unfortunately, Twitter is very public. If users started sharing their craziest thoughts and most intimate details with only one person instead of the whole world, they'd have a lot less to worry about.
"We'll see if the market moves to it," Enderle added. "Changing behavior once it's in place is so difficult. Getting people to do things on Flow that they shouldn't be doing on Twitter [could be a challenge]." Of course, it only takes a Sony-sized email hack to publicize messages that were meant to be private, but email is still far more confidential than Twitter.
Could Microsoft Do Better?
Cody Willard, chairman of Scutify and Futr, isn't impressed by Microsoft's rumored concept.
"You're telling me that Microsoft is rolling out a Google chat competitor finally?" Willard questioned. "Big deal. Welcome to 2006."
Disclosure: At the time of this writing, Louis Bedigian had no position in the equities mentioned in this report.
Posted-In: Cody Willard Rob EnderleExclusives Tech Best of Benzinga
View Comments and Join the Discussion!