Is There A Realistic Timeline For Apple's Car?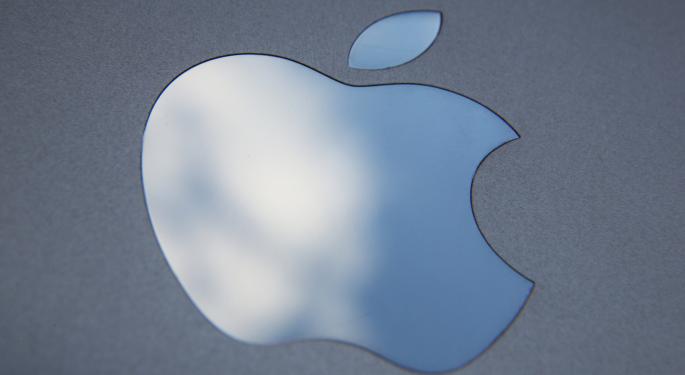 Bloomberg sources claim that Apple Inc. (NASDAQ: AAPL) wants to start producing cars as soon as 2020.
Is this too late or too soon? Is it a realistic time table for the tech giant, whose largest product is currently the iMac?
"Money speeds things up a heck of a lot," Sean Udall, CIO of Quantum Trading Strategies and author of The TechStrat Report, told Benzinga. "If [Apple] uses certain technology, certain partnerships, they could be making a car in two or three years. I don't think that would be with Apple workers at an Apple plant. They would have to use a lot of outsourcing. They'd be using other people's facilities, other people's plants."
Udall doesn't actually think that Apple will produce its own vehicle. He believes that the company's mysterious vans have been deployed to improve Apple's Maps app.
"I definitely think we're going to see Apple search and Apple TVs far, far sooner than we'll see an Apple car," he said.
In the event that Apple decides to build a vehicle as well, Udall thinks it will happen fairly quickly.
"If Apple really wanted to start building self-driving cars, I don't think it would take them four or five years to do it," he continued. "If they just decided they're going do it, I don't think it would take them that long. I would say two to three [years]."
Related Link: The Rumored Apple Car Initiative: 6 Things Investors Must Know
'Perfectionists'
Apple may have lofty desires, but the company's own habits will keep the first vehicle -- assuming one actually exists -- from arriving in 2015.
"They have to do what they do," said Udall. "They're perfectionists at developing a product."
Partner-Friendly
Udall said that a partnership is "one thing where there could be some validity" to the rumors. He further emphasized that it is the "one thing."
"What does Apple do better than any other company in the world?" Udall questioned. "They do use other people to build their products to very exact standards. Apple doesn't build their own stuff -- they outsource it. There's no reason why they won't do the same thing with autos. They would basically find really good, outsourced companies."
Apple wouldn't partner with just anyone, however.
"My guess is that Apple might selectively partner with a few companies in the automotive space, so they'll pick some favorites," said Udall. "They'll still want Apple technology in as many as they can."
Lots Of Innovation
Noting that there is "a lot of innovation" in automobile manufacturing, Udall theorized that Apple could acquire or partner with Local Motors, which builds 3D printed vehicles.
"If Apple were to buy Local Motors, I would instantly change my mind and say, 'They're going to instantly start producing cars,'" said Udall. "But there's no reason Apple couldn't partner with Local Motors or companies like that, infuse a ton of money into them and get them to be able to produce quite a few vehicles in a much shorter period of time."
Disclosure: At the time of this writing, Louis Bedigian had no position in the equities mentioned in this report.
Posted-In: Apple Apple Car iCar iMac Local Motors Sean UdallExclusives Tech Best of Benzinga
View Comments and Join the Discussion!