Weekly Tech Highlights: Elon Musk's Risky Decision, Google's Snow Problem & Apple Watch Expectations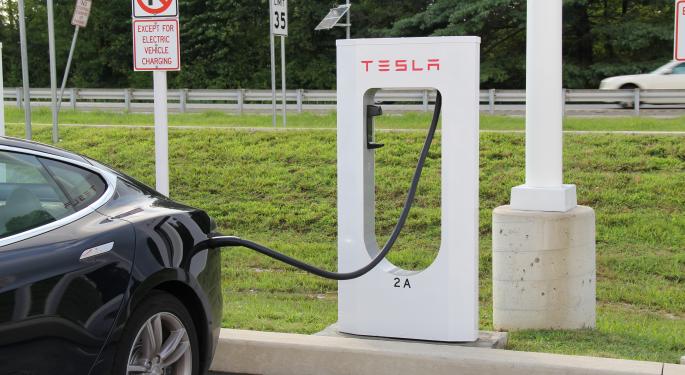 The tech sector was ruled by the auto industry this week, thanks to the North American International Auto Show and the Automotive News World Congress.
During the latter event, Tesla Motors Inc (NASDAQ: TSLA) co-founder Elon Musk spoke about his risky decision to start Tesla and SpaceX.
Google Inc (NASDAQ: GOOG)(NASDAQ: GOOGL) spoke about driverless cars and their unusual snow problem.
And TrueCar Inc (NASDAQ: TRUE) revealed its expectations for mobile usage.
Elsewhere in tech, more analysts shared their lofty expectations for Apple Inc. (NASDAQ: AAPL)'s first watch.
Facebook Inc (NASDAQ: FB) also reportedly considered an investment in Xiaomi, the biggest startup in the world.
Related Link: Did Steven Spielberg's 'Minority Report' Predict Google's Self-Driving Cars?
Musk Risked Everything To Start Tesla
Tesla proved to be Musk's ultimate gamble.
"I put all the money that I had ever made into Tesla," he told attendees at the Automotive News World Congress. "I was tapped out."
In measuring the likelihood that a company might succeed, Musk said he was pretty sure "starting a car company or rocket company would be at the bottom of the list."
Snow Is Hard On All Cars (Especially Those Without Drivers)
Google is shying away from snowy areas.
Chris Urmson, director of Google's self-driving car initiative, told Automotive News World Congress attendees that the company does not currently plan to test its vehicles in areas where it snows.
"It turns out [that] day or night is not a problem," Urmson told reporters during a Q&A that took place after his presentation.
"Vehicles have headlights that can illuminate things in front of you. Then the sensors, lasers and radars don't care."
But what about snow? Google is only driving the cars in snow-free environments where it can study how people use them. Urmson said he hopes the company can "push the technological boundaries into these more challenging situations."
Related Link: Google's Driverless Cars Have An Unexpected Enemy: Snow
TrueCar Anticipates A Mobile Growth Spurt
If there was ever any doubt that mobile apps are the way of the future, talk to TrueCar CEO Scott Painter.
He believes 90 percent of its customers will use the company's mobile app within the next 18 months.
Apple Is Once Again Anticipated To Release A Groundbreaking, Massively Popular Device
The Apple Watch isn't out yet, but analysts already expect big things.
"[It] will break all the previous records," Global Equities Research analyst Trip Chowdhry told Benzinga. "Why are we so convinced? We have attended numerous WatchKit hackathons. We have seen the potential of WatchKit and the Apple Watch platform. We have seen where the competition got it completely wrong."
Facebook And Smartphones: Will They Ever Mix?
The Facebook/HTC smartphone concept failed.
Before the device was even announced, Facebook CEO Mark Zuckerberg said it wouldn't make sense for the company to build a smartphone.
Despite all that, Facebook considered investing in Xiaomi, a rising star among smartphone manufacturers in China.
Image credit: Mariordo, Wikimedia
Disclosure: At the time of this writing, Louis Bedigian had no position in the equities mentioned in this report.
View Comments and Join the Discussion!
Posted-In: Apple Apple Watch Automotive News World Congress Chris Urmson Elon Musk Global Equities ResearchTech Interview Best of Benzinga