How Much Of An Impact Should Religion Have On Your Portfolio?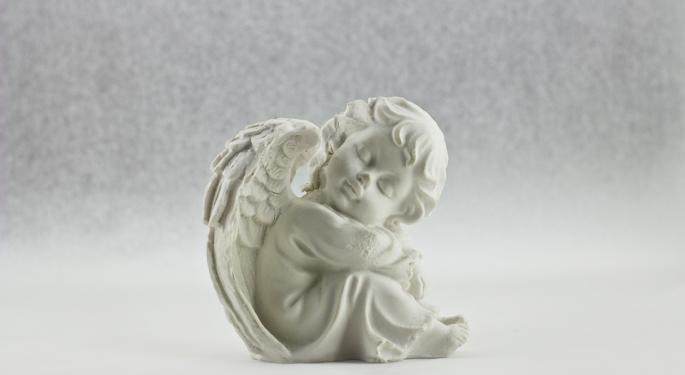 The Global X S&P 500 Catholic Values Index ETF (NASDAQ: CATH) launched this week, giving Catholic investors a new faith-based investment option.
The ETF includes shares of only the S&P 500 companies whose business practices adhere to the Socially Responsible Investment Guidelines of the United States Conference of Catholic Bishops.
The CATH ETF is not the first faith-based investment option.
"Interest in indices that address ethical and sustainable issues have expanded from niche segments into mainstream investment strategies," S&P Dow Jones Indices director Alka Banerjee explains.
Faith-based investing is not a new concept. In fact there are no less than 20 faith-based mutual funds targeting religions such as Catholicism, Protestantism, Islam and Judaism.
Many of these religion-based funds screen out companies that profit off of activities that religious laws deems sinful or prohibited, such as tobacco, alcohol and gambling.
The CATH ETF, for example, does not contain shares about 30 S&P 500 companies that didn't make the cut, although casino operator Wynn Resorts, Limited (NASDAQ: WYNN) and tobacco company Altria Group Inc (NYSE: MO) are both fund holdings.
Related Link: How Do You Create Your Own ETF Fund And Sell The ETF?
The Top two holdings in the Amana Income Fund, a mutual fund intended to be consistent with Islamic principles, are Illinois Tool Works Inc. (NYSE: ITW) and Nike Inc (NYSE: NKE). Both of these companies are also holdings in the CATH ETF.
While religion plays an important part in the lives of many investors, some keep faith out of their investment decisions.
Benzinga took to Twitter to ask how people feel about the issue. More than 60 percent of respondents don't have strong opinions on the role of religion in investing. In addition, 21 percent believe that religion should be kept separate from the market, and 18 percent believe that religion and investing should go hand-in-hand.

The CATH ETF is off to a low-key start, trading mostly flat since its debut.
Disclosure: the author holds no position in the stocks mentioned.
Posted-In: Specialty ETFs Top Stories ETFs Best of Benzinga
View Comments and Join the Discussion!