Deutsche AWM Celebrates 3-Year Anniversary Of Currency Hedged ETFs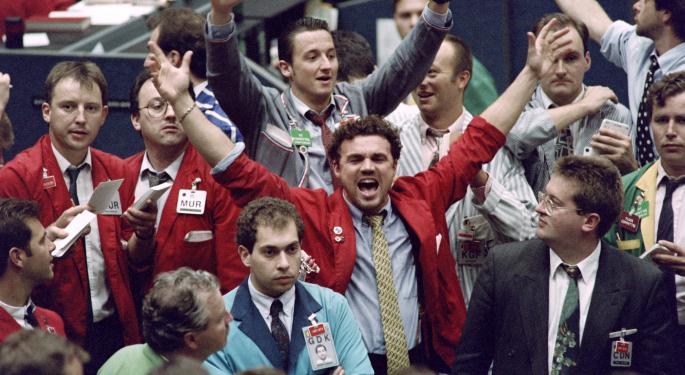 Deutsche Asset and Wealth Management is celebrating the three-year anniversary of their first suite of currency-hedged ETFs this month.
These innovative tools are designed to provide relative strength over a traditional basket of international stocks when the U.S. dollar is rising.
More recently, the return of currency volatility and strength in the U.S. dollar index has prompted investors to migrate toward ETFs such as the Deutsche X-trackers MSCI Japan Hedged Equity ETF (NYSE: DBJP) and Deutsche X-trackers MSCI EAFE Hedged Equity ETF (NYSE: DBEF).
DBJP provides exposure to a basket of 300 Japanese equities paired with short positions in the Japanese yen currency to mitigate the effect of currency risk.
DBEF takes a wider view of international exposure that includes varying country and offsetting currency exposure.
The collapse in the Japanese yen this year has had a tremendous impact in relative performance for a fund such as DBJP. This ETF has climbed more than 10 percent in 2014 versus a flat return in the unhedged iShares MSCI Japan ETF (NYSE: EWJ).
Related Link: Insurance ETFs Are On The Verge Of A Breakout
Dodd Kittsley, head of ETF strategy and national accounts at Deutsche Asset & Wealth Management recently noted that "Investors need the ability to make international investment decisions without having to factor in currency fluctuation against the U.S. dollar, and our robust set of hedged equity ETFs provides large and varied global exposure."
To commemorate this milestone, Mr. Kittsley has also released a white paper entitled: Purer return and reduced volatility: Hedging currency risk in international-equity portfolios. This research includes an in-depth look at the impact to currency fluctuations and international equity growth trends.
The stable of currency-hedged ETFs at Deutsche AWM now includes 11 individual funds with distinctive offerings such as the Deutsche X-trackers MSCI Brazil Hedged Equity ETF (NYSE: DBBR) and Deutsche X-trackers MSCI South Korea Hedged Equity ETF (NYSE: DBKO).
Further strength in the U.S. dollar versus rival foreign currencies will continue to provide a tailwind for these types of ETFs. As a result, they warrant a close look when comparing international investment themes.
View Comments and Join the Discussion!
Posted-In: Deutsche Bank Dodd KittsleySpecialty ETFs Currency ETFs ETFs Best of Benzinga