Best And Worst ETFs Of The Week Amid Halloween Highs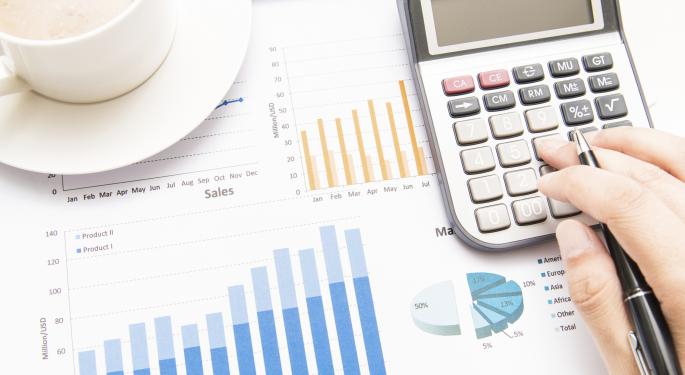 The stock market continued to show tremendous resilience this week as better than expected GDP and strong earnings reports bolstered stocks.
The SPDR S&P 500 ETF (NYSE: SPY) moved higher on the last day of October, which coincided with a commitment by Japan's central bank to increase quantitative easing measures in an effort to revive their stagnant economy.
On an intra-day basis, SPY retested its September highs and appears poised to extend its winning streak into the final months of the year.
The following ETFs represent a sample of the best- and worst-performing funds over the last five trading sessions.
BEST: Small-Cap Technology Stocks
Small-cap stocks have been overlooked for the majority of the year due to their underperformance versus large-cap peers. However, the October rally has been characterized by a return to risk assets that have favored beaten down sectors for a strong rebound.
Related Link: Recent Quantitative ETFs Contend Against Established Favorites
The PowerShares S&P Small Cap Information Technology Portfolio (NASDAQ: PSCT) has been the beneficiary of positive earnings and momentum this week that catapulted it to the top of the ETF charts with a gain of more than 7 percent. PSCT tracks 111 small-growth stocks in the technology and electronics sector.
Standout companies that helped drive gains in this ETF include Tyler Technologies and Maximus Inc. PSCT has $220 million in total assets and charges an expense ratio of 0.29 percent.
WORST: Gold Miners
The price of gold bullion fell to new 2014 lows on Friday, which did significant damage to gold mining stocks. The Market Vectors Junior Gold Miners ETF (NYSE: GDXJ) fell 18 percent over the last five trading days as lower commodity prices continued to send investors heading for the exits.
GDXJ tracks 63 small- and mid-capitalization gold and silver mining companies. These junior miners tend to be more sensitive to industry volatility and as such are experiencing the sharpest drop of the group. The large-cap focused Market Vectors Gold Miners ETF (NYSE: GDX) also fell to new year-to-date lows as well.
The higher-than-average volume and bearish sentiment for gold stocks may indicate that a capitulation-style event is taking place. However, these stocks have yet to signal that a bottom is in place.
Posted-In: Sector ETFs Trading Ideas ETFs Best of Benzinga
View Comments and Join the Discussion!