Will Investing In Water Be The Next Big Thing?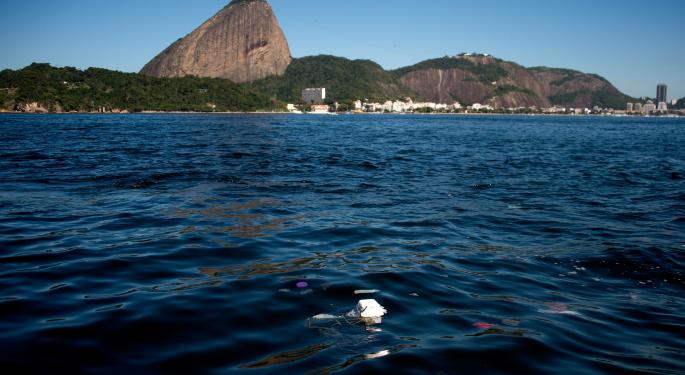 Drought conditions through much of the southwest, and California in particular, have reignited the concept of commoditizing water resources as an investment opportunity.
The need for capital and infrastructure to support clean water initiatives, as well as avoid catastrophic shortages, are just some of the arguments for moving closer to this type of "liquid" futures market.
"Water will become something that is traded, there will be a market for it and this could happen in the next decade," Global Water Development Partners CEO Usha Rao-Monari said in a recent interview.
Global Implications
The problem of water scarcity isn't only limited to United States. This issue is spreading globally at an alarming rate outside of traditional arid regions, such as the Middle East, to developed countries in Europe as well.
Ultimately this could lead to unintended consequences such as low crop yields and fluctuating food costs.
One opportunity to invest in water resources is through companies that are involved in water processing and technology.
ETFs To Consider
Tom Lydon of ETFTrends.com recently identified the Guggenheim S&P Global Water ETF (NYSE: CGW) and PowerShares Global Water Portfolio (NYSE: PIO) as his favorite ETFs to play the water theme right now.
CGW invests in 52 domestic and international stocks designated by Standard & Poor's as having their primary business dedicated to the demand for water. This includes infrastructure, equipment, processing and materials. This ETF has more than $350 million in total assets and charges a net expense ratio of 0.71 percent.
Related: ProShares Unveils New High-Yield CDS ETFs
PIO is more focused on the technology side of the water industry by investing in companies that are working to conserve and purify this precious resource. This ETF contains 37 global stocks and has $280 million in total assets. In addition, the majority of holdings in PIO are located outside of the United States.
Despite the fact that there is not currently a futures market dedicated to trading water reserves, there still exists great potential for companies to take advantage of this worldwide scarcity. Furthermore, the recent market volatility has led to these stocks slipping from their highs, which may provide a more attractive investment opportunity moving forward.
View Comments and Join the Discussion!
Posted-In: ETF scarcity waterSector ETFs Specialty ETFs ETFs Best of Benzinga