Another Lump of Coal for the Sector...How to Invest?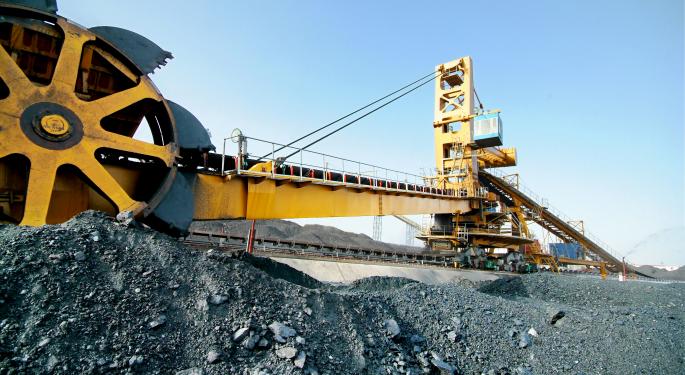 A recent study by the University of Texas found that a great deal of water was saved when power plants switched from coal to natural gas. That makes natural gas even more appealing as a fuel source for utilities. This is a lump of coal in the shareholders' Christmas stocking when securities in the sector such as Peabody Energy (NYSE: BTU), Alpha Natural Resources (NYSE: ANR), and the exchange traded fund, Market Vectors Coal (NYSE: KOL), are all already down significantly for the year.
For an investor, the question now becomes, "What's the play?"
Even with natural gas having more attractive features, the world is not going to stop using coal. It is the largest provider of power around the world. For all of the allure of natural gas, it is a fuel for advanced nations.
Related: Stocks that Pay Dividends are The Great Equalizers for Income Disparity
Coal can be carried from the ground to the user in a sack, after being extracted with the most rudimentary of tools. That is not so for natural gas. There must be three sets of pipelines to take produce and deliver natural gas to the end user. That makes coal the fuel of choice for most of the world's consumers, who happen to live in emerging market nations.
When a sector is out of favor, the exchange traded fund is always attractive. There are a wide range of securities, so investors do not have to worry about a single company going bankrupt. That is a valid concern in the coal industry, as Patriot Coal went bankrupt.
As a result, for those looking to buy on the bad news, Market Vectors Coal is certainly alluring. The industry leader in any sector is always a draw: for coal, that is Peabody Energy.
BHP Billiton (NYSE: BHP), the world's largest natural resources concern, is also active in coal. As detailed in a previously , it has a bullish future with China and other parts of Asia on the rebound. BHP Billiton, like Market Vectors Coal, offers diversity in just one holding for those who are bullish on the future of coal.
Posted-In: Sector ETFs Dividends Emerging Markets Commodities Markets Trading Ideas ETFs Best of Benzinga
View Comments and Join the Discussion!