Invest Like Mark Cuban (NFO, MPO, FOE, IGTE)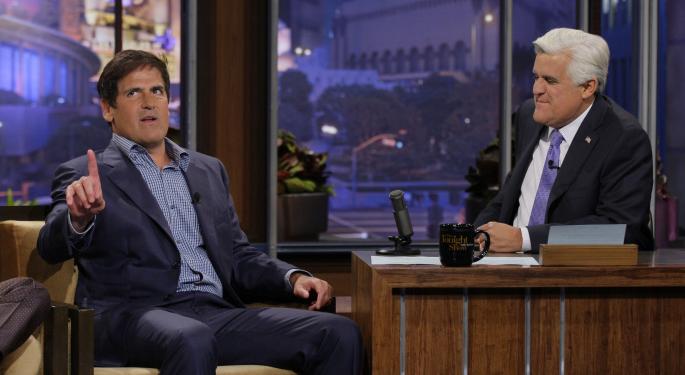 Even though Mark Cuban, owner of the Dallas Mavericks, was recently acquitted of insider trading charges there is still good reason to believe many of the "insiders" have exclusive information.
For the average investor they will likely never come across such information and if they do it is probably bad investment advice.
That is where the Guggenheim Insider Sentiment ETF (NYSE: NFO) comes into play.
The ETF tracks the Sabrient Insider Sentiment Index and is rebalanced every quarter. By using a quantitative methodology the index picks stocks from the major U.S. exchanges based on insider buying trends and increases in earnings estimates by Wall Street analysts.
The 100 stocks chosen from the universe based on the index criteria will have an equal weighting after each rebalance.
While the ETF is not a pure play on insider buying, it does provide exposure to stocks that have recently been purchased by insiders that have earnings increasing. The combination has proven to be successful since the ETF began trading in 2006.
A gain of 73 percent since inception has been able to beat out a gain of 29 percent from the S&P 500 during the same time frame.
The ETF is fairly diverse based on sector allocation. The financials make up 21 percent, followed by consumer discretionary at 18 percent, and IT at 15 percent. Because the ETF is equal weighted, each quarter every stock begins with an allocation of one percent.
Throughout the quarter the top performers will increase their percentage. Currently the top holdings are Midstates Petroleum Company (NYSE: MPO), Ferro Corp (NYSE: FOE), and iGate Corp (NASDAQ: IGTE).
With a net expense ratio of 0.65 percent and the clear outperformance the ETF has been able to deliver over the last seven years it obvious NFO is an investment to be considered.
The track record for insider buying has been strong because even thought the insider should not be basing decisions on "inside" information it happens all the time.
Posted-In: Dallas Mavericks Mark CubanSector ETFs Specialty ETFs Trading Ideas ETFs Best of Benzinga
View Comments and Join the Discussion!