Risk-Off Trade Creates ETF Opportunities (SOCL, SKYY)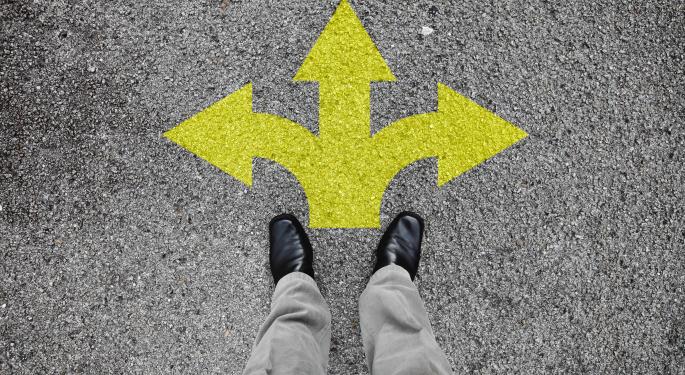 The risk-off trade is in full effect Tuesday as the fear level of investors spikes amid the continued government shutdown.
Money is coming out of the perceived risky sectors such as technology, biotech, housing and consumer discretionary. On the opposite end of the spectrum, the utility and consumer staples stocks are moving higher.
The risk-on trade had been the preferred strategy for the last few years as investors became complacent of the possibility of a large-scale market sell off. The strategy overall has worked and it still may work in the coming months. However, today and likely until the politicians get a deal worked out, the risk-off trade will be the best strategy.
Investors should never make long-term decisions based on short-term factors. For example, re-allocating a portfolio for a government shutdown does not make any sense if the goal of the portfolio is long-term growth.
The government shutdown will be a blip on the screen considering the time frame for most investors. Unfortunately many investors will attempt to play every news story in the market and will end up chasing their tails for many years.
That being said, long-term investors should view the current government fiasco and risk-off trade as a buying opportunity.
Global X Social Media ETF (NYSE: SOCL)
The social media stocks are viewed as high-risk investments that come with high rewards. So when a risk-off trade is taking place, the high-risk stocks will take the biggest beating. SOCL is falling by nearly five percent today as investors run for the exits. The ETF's largest holding, Facebook (NYSE: FB), is down six percent in one day after hitting a new all-time high last week.
The long-term story has not changed for FB or the social media sector as a whole. The selling this week could create a buying situation for long-term investors.
First Trust Cloud Computing ETF (NYSE: SKYY)
Similar to social media, the cloud computing sector is one that is capable of high growth and many view it as a leading technology of the future. With that comes above-average risk and the nearly three percent pullback today in SKYY is an example of how quickly investors are willing to sell.
Facebook (NYSE: FB) happens to be the top holding of SKYY, making up six percent, followed by another tech darling, Netflix (NASDAQ: NFLX). Investors that believe in the long-term possibilities for cloud computing should look to buy on the October weakness.
When it comes to timing of any potential purchases, the key will be the charts and patience. Investors also need to remember they will likely not buy at the bottom of the pullback and have to be willing to buy on a down day. These are tough difficult concepts to grasp, but are key to successful investing.
View Comments and Join the Discussion!
Posted-In: Sector ETFs Specialty ETFs Trading Ideas ETFs Best of Benzinga