Quicken Loans: Appraiser, Homeowner Opinion Gap Narrows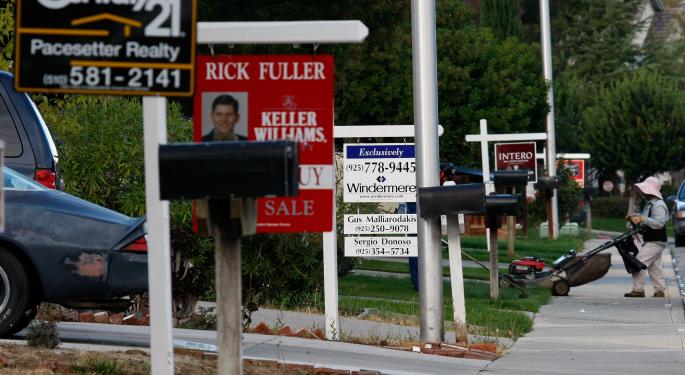 The opinions of homeowners and appraisers are slowly becoming more in line, according to new data from Quicken Loans Inc..
The Detroit-based privately held mortgage lender said the trend will result in "a much smoother mortgage process" when the two parties can agree on a home's value.
"Mortgage financing often hinges on whether the appraised value coincides with the home values agreed upon by the homebuyer and seller," Quicken's Robert Walters said.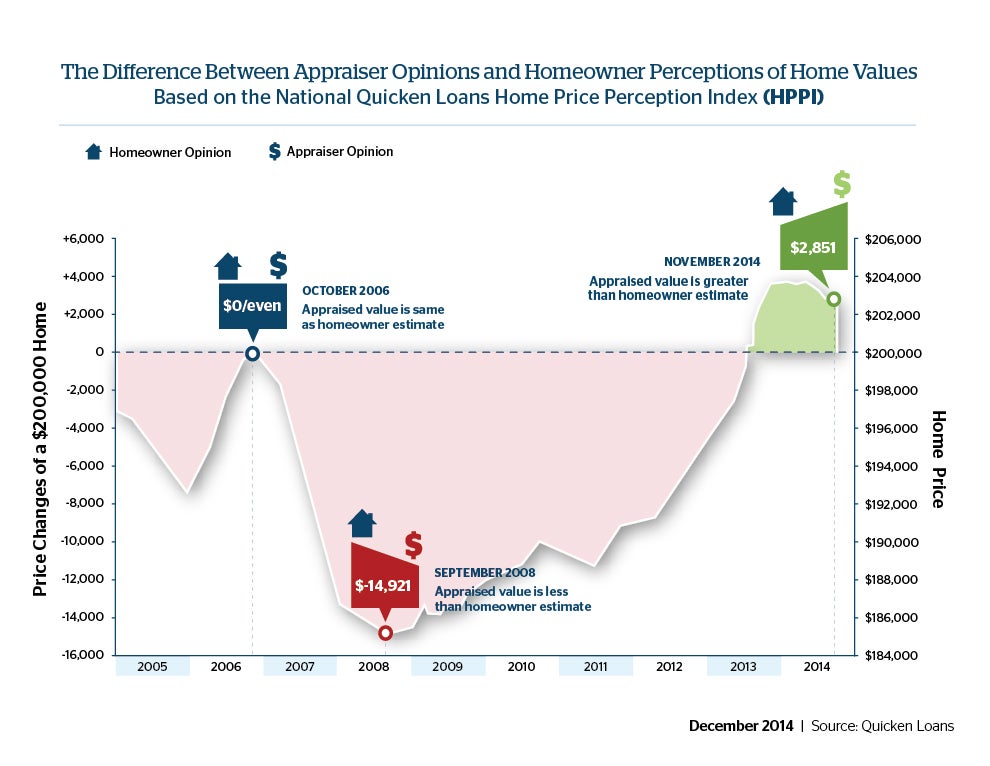 Appraisers' opinion of home values were 1.56 percent higher than homeowner opinions in November. The measure narrowed slightly from October, when the gap was 1.58 percent.
But the measure varied notably around the country.
Related Link: This REIT Just Hit An All-Time High After A Major Deal With Blackstone
In San Jose, California, appraisers value homes 6 percent higher than homeowners' opinions, while in Kansas City, Mo., appraisers' opinions are 2.53 percent lower than homeowners' opinions.
Quicken also said home values nationally grew by 0.27 percent from October to November 2014. Regionally, home values have made only slight movements, ranging from values falling 0.19 percent in the West to a 1.23 percent increase in Northeast, Quicken said.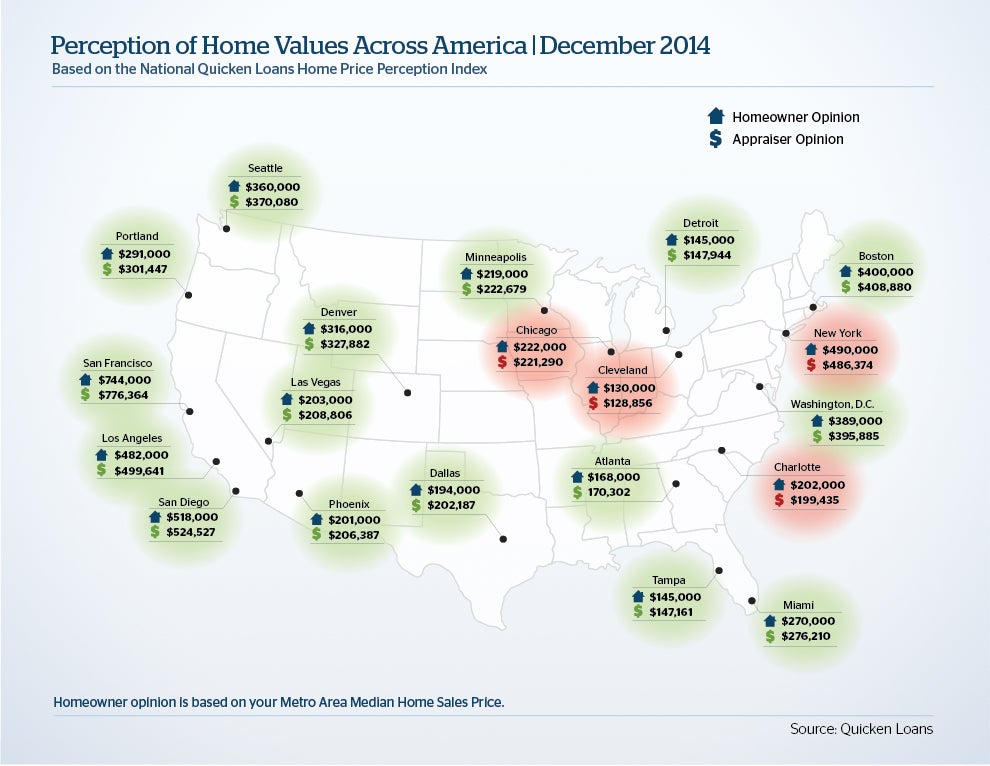 According to the most recent S&P/Case-Shiller Home Price Index issued November 25, U.S. home prices increased an average of 4.9 percent in September from a year earlier, down from a 5.6 percent increase in August.
Posted-In: Quicken LoansEconomics Real Estate Best of Benzinga
View Comments and Join the Discussion!