Internet Companies That Survived The 2000 Tech Bubble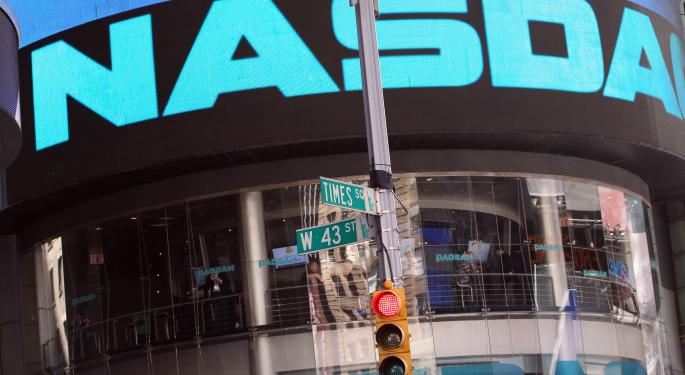 As far as financial bubbles go, the dot-com bubble of the late 1990s and early 2000s is one which will live in infamy.
Unlike so many other bubbles which the world has seen over the years, such as the real estate bubble and energy bubbles, the dot-com bubble seemed to have much of its root in the fact that the internet was such a new technology at the time.
Investors knew that there was something to this new means of communication and accessing the world, but no one was really sure how to place a value on internet properties. The result was billions of dollars in losses as dot-com after dot-com folded. But, some companies made it through the boom and subsequent bust, and lived to tell the tale. Here are some companies which survived the dot-com bubble.
Amazon.com (NASDAQ: AMZN)
Amazon was one of the worst losers in the dot-com bubble crash. The company had built itself up from humble beginnings in 1994, reaching the heights of over $100 per share in the last 1990s, before coming back to reality with a $10 price post bubble.
Since its beginnings selling books, Amazon has weathered two major financial bubbles, and grown be the largest online retailer in the world, selling thousands of products to millions of customers. And the stock price has rebounded too. A share of Amazon is among the priciest stocks per share today, at about $360.00
eBay (NASDAQ: EBAY)
eBay was founded in 1995 around the same time Amazon was being founded. The company experienced rapid growth, and was taken public in September 1998. The IPO price of just $18 nearly tripled in the first day of trading, reaching $53.
eBay was spared the worst of the carnage of the dot-com bubble bursting, possibly because the company's product, online auctions, grew in popularity as other companies were crashing and burning.
Priceline (NASDAQ: PCLN)
Priceline was founded in 1998, just before the dot-com bubble burst. Priceline's story was typical of internet stocks of that time. The company went public just a year after it was founded, and saw its initial stock price jump from $16 to over $86.00. Like Amazon.com, the company saw its stock price crash to under $10.
One of the changes which has helped Priceline.com survive, and even thrive, is the fact that the company's business model was retooled in the early 2000s to focus more on hotels than airfare. One share of Priceline stock costs over $1000.00 today.
Other companies which survived the dot-com bubble, but are not necessarily internet stocks, include computer manufacturers, such as Apple (NASDAQ: AAPL) and networking giant Cisco Systems (NASDAQ: CSCO).
View Comments and Join the Discussion!
Posted-In: Economics Markets Reviews Best of Benzinga