How the Stock Market Is Now Priced by the Fed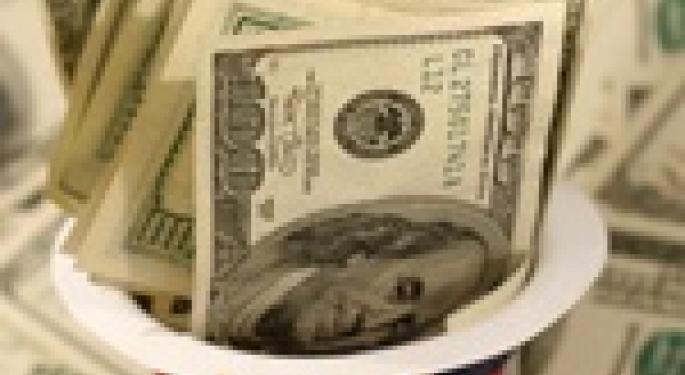 When I first started to look at the stock market several decades ago, my primary analysis was based on the market fundamentals and how well companies were doing.
Now it seems like it's all about the Federal Reserve, and government debates on the debt ceiling and where to cut and find money to balance the budget.
To me, it's becoming less interesting to research and trade the stock market as stocks, in my view (as many of you know), are reaching higher for all the wrong reasons.
If I based my research on the way it used to be, I wouldn't be that happy. Rewarding the stock market for what I view as mediocre growth in both revenues and earnings makes no sense.
Simply take a look at some of the results that will come our way in the third-quarter earnings season. Stocks are being driven higher despite anemic revenue growth in the low single digits and even on negative year-over-year revenue contraction in many cases. In a few weeks' time, when Alcoa Inc. (NYSE: AA) begins the earnings season as the first major company on the S&P 500 and Dow Jones Industrial Average to report, you will see what I mean.
It almost seems like the stock market will reward companies as long as they do not report a major disappointment. Muted growth is acceptable. This was not the case when I first started to analyze companies. I looked for above-average growth to justify buying the stock.
Again, the current market dynamics, in my view, make little sense. So much is dictated by the on-again off-again tapering by the Fed and less on how corporate America performs. It's like who cares if a company is delivering as long as the cheap money via the quantitative easing is allowed to flow?
Yet the tapering will inevitably begin to trickle down, and that's when I think the focus will turn back to company fundamentals and stock market analysis.
I'm actually looking forward to returning to the old-school ways of analysis, but based on what the Fed is saying and, of course, the expected appointment of Janet Yellen, another easy money supporter, to Fed chairman, we could see yet another year of the stock market trading on what the Fed does.
For now, you should continue to enjoy the advance in the stock market and don't fight the trend; however, at the same time, I would be taking some money off the table.
This article How the Stock Market Is Now Priced by the Fed was originally published at Investment Contrarians
The preceding article is from one of our external contributors. It does not represent the opinion of Benzinga and has not been edited.
Posted-In: Economics Federal Reserve Markets
View Comments and Join the Discussion!