How Escalating Syria Conflict Could Open an Investment Opportunity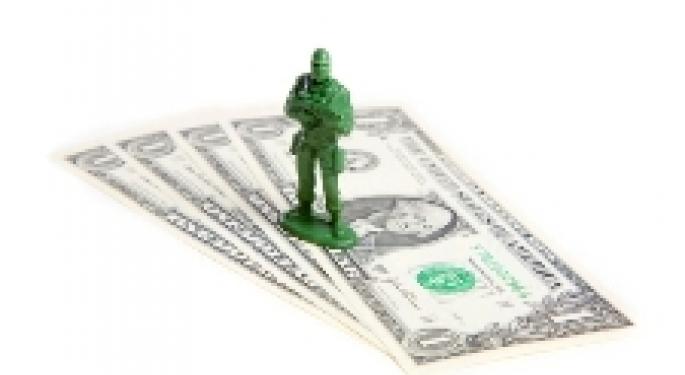 We may be headed for an opportunity driven by chaos. These are the times when money can be made.
The stock market is on full alert with the news that the United States may mount a military intervention against the controlling government in Syria on speculation of it using chemical weapons on civilians.
We have already seen a flow of capital into the precious metals, such as gold and silver, which are both trading at multi-month highs, and oil, which would be affected by a conflict in Syria.
As evidence of the U.S. military entering into the conflict mounts, we will see nervousness surface and traders dumping equities, moving into gold and cash instead.
But rather than wait for an escalation of the Syrian conflict, you should begin to look at the different ways of making some quick profits if further tensions materialize.
Also Read: NYSE Holidays 2013
The most obvious strategy is to buy gold, as it's still regarded as a safe haven during periods of crisis and chaos. The precious metal moved higher after the U.S. launched its military into Iraq in 2003, as seen in the chart of gold prices below. In fact, the U.S.-Iraq conflict helped to drive the massive decade-long bull market in gold. So, if the U.S. does get involved in Syria, then consider looking to accumulate gold futures or gold exchange-traded funds (ETFs).
Chart courtesy of www.StockCharts.com
Of course, in the event of an attack, I would expect selling to intensify in the stock market. In this case, an interesting ETF that plays an upward move in gold and downward move in the S&P 500 is the FactorShares 2X Gold Bull/S&P 500 Bear (NYSE: FSG) ETF, which is currently just above its 52-week low of $7.23 and well below its 52-week high of $24.38. This ETF is volatile and should be treated as a higher-risk trading instrument.
You can also make money buying oil stocks, oil futures, or oil ETFs should a conflict arise that has an impact on the flow of oil. United States Oil (NYSE: USO) is a good play on the West Texas Intermediate (WTI) oil with which we are often associated. Of course, you can also play oil futures if you are familiar with the futures market and its high volatility and risk.
A third way to make money is to simply sit still and wait for stock prices to decline before buying on the market weakness. You can also increase your leverage via the purchase of call options on the S&P 500, Dow Jones Industrial Average, or any other market index.
This article How Escalating Syria Conflict Could Open an Investment Opportunity was originally published at Investment Contrarians
The following article is from one of our external contributors. It does not represent the opinion of Benzinga and has not been edited.
Posted-In: Economics Markets Trading Ideas
View Comments and Join the Discussion!