Why America's Economy Will Likely Stall This Year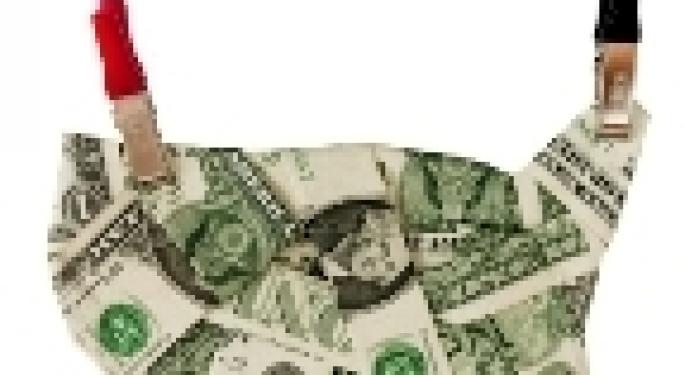 By George Leong
In a few days, we will see how America really is doing; with the second estimate for the second-quarter real gross domestic product (GDP) is due out on Thursday, we will soon see if the 1.7% advance reading holds.
There has been speculation and talk about how well the economic recovery is faring, but I really don't believe the economy is at a stage where we can say the worst is over. Now, I don't believe the U.S. economy will re-enter a recession unless the rest of the world does.
My concern is that you never know. When the easy money stops flowing and interest rates edge higher, the economy will be tested, and we'll see if it holds.
So far, based on what we have seen with the economy, sluggish consumer spending, lower government spending, and the slow revenue growth in corporate America, I wouldn't be surprised to see a softer reading for U.S. GDP growth.
Regardless, the GDP growth will be soft this year and could stall in 2014, depending on not only how America does but the progress of the global economy as well. Don't forget: there are still issues in the eurozone, and China is not exactly firing on all cylinders, either, which could impact GDP growth.
Also Read: NYSE Holidays 2013
The recent flat retail sales reading of 0.2% growth for July was below the 0.6% reading in June. The core reading of 0.5% growth was better, but it's nothing to get excited about.
GDP growth depends on four components: consumption, investment, government spending, and trade (exports-imports).
As you know, with a national debt approaching $17.0 trillion, the government has to reduce its spending; and it has, via the program and budget cuts to areas such as defense and social services. But all of this negatively impacts GDP growth going forward.
The Federal Reserve's bond buying and cutting of interest rates to drive the consumption component has not delivered as the Fed had hoped, so this has impacted GDP growth. And when the bond tapering begins, we'll see how consumers react.
The reality is that America, as a whole, needs to spend and drive retail sales—but this is not happening. There is clearly a hesitancy to spend, especially on non-essential goods and services that, in my view, are a key component of a healthy and growing economy. When consumers refrain from spending on non-essential goods and services, it shows a lack of confidence in the economy. And, of course, this has a significant impact on consumer spending and GDP growth.
This article Why America's Economy Will Likely Stall This Year was originally published at Investment Contrarians
The preceding article is from one of our external contributors. It does not represent the opinion of Benzinga and has not been edited.
View Comments and Join the Discussion!