How the Real Problem in Consumer Spending Could Affect Your Portfolio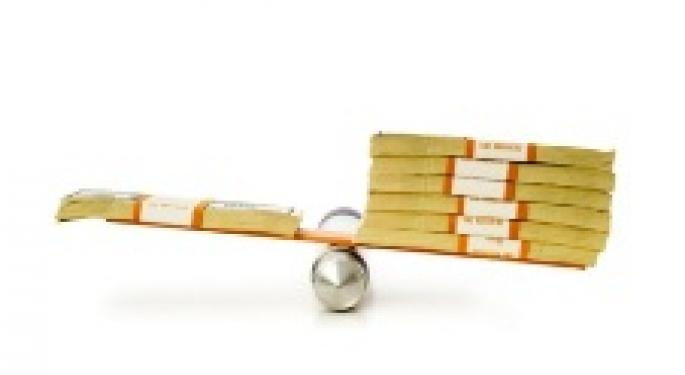 Consumer confidence has just dropped for the month of August: this should be no surprise to my readers, as I've warned of this occurring. While consumer confidence is still near its highs for the past six years, my analysis has indicated that it might be topping out.
As I've warned readers for the past couple of months, I would avoid stocks that focus solely on consumer spending. With incomes still quite flat year-over-year, taxes moving upward, and an economic environment that is questionable, I forecasted that the average American would continue to rein in their disposable income, reducing their level of consumer spending.
Now we're seeing the results of this pullback, as several retailers have disappointed and are guiding their estimates downward for the rest of the year, citing a variety of factors as reasons why consumer spending is not accelerating.
Also Read: NYSE Holidays 2013
Because consumer spending supports such a huge portion of the U.S. economy, I spend a lot of time researching trends in consumer confidence. Consumer confidence really does drive a lot of what we will see with respect to corporate revenues and earnings.
It's no surprise that consumer confidence has risen substantially over the past few years on the back of better housing and vehicle sales. Car makers are running at 100% capacity to produce a massive amount of cars, which is a great boost to consumer confidence over the short term. The same can be said for the rebound in the housing market.
However, long-term consumer spending trends need more than a short-term boost. We're already seeing interest rates begin to move upward. Because the two main sectors driving the economy—housing and automotives—are extremely dependent on interest rates, with every increase in rates it takes some of the steam out of the economy.
This, I believe, is why we're seeing both consumer spending and consumer confidence begin to pull back. The average American is now seeing higher interest rates and is beginning to understand that the future might remain cloudy.
The important factor for higher consumer spending that we're not seeing is an increase in wages. The average American is being hit with higher interest rates, but they're not accompanied by higher wages. If you only have so much money to spend, there is a limit that will be met at which consumer spending begins declining.
This is a tricky balancing act. Because I have yet to see any measurable gain in wages emerge, I continue to recommend avoiding stocks that focus primarily on consumer spending, especially discretionary items.
This article How the Real Problem in Consumer Spending Could Affect Your Portfolio was originally published at Investment Contrarians
The preceding article is from one of our external contributors. It does not represent the opinion of Benzinga and has not been edited.
Posted-In: Economics Markets Trading Ideas
View Comments and Join the Discussion!