When to Find the Best Deals on Electronics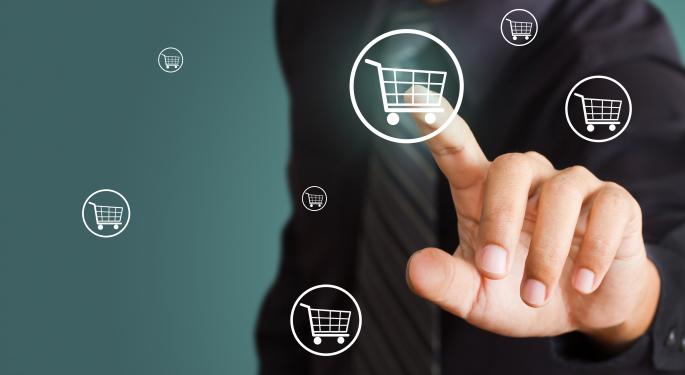 With Father's Day approaching, Americans are expected to spend $13.2 billion to show their appreciation for dads across the land.
Among that will be an estimated $1.82 billion on electronics, representing a 3.1 increase versus 2012. Unfortunately, sons and daughters won't get the best deals on many electronics at this time of year.
Techies and other savvy electronics consumers know when the best deals can be found on those "obsolete", three-month old televisions and more. Below are some of the best times to find good deals on electronics.
Audio Equipment
In regards to audio equipment, Digital Trends states, "The more mass-market you get, the more it tends to follow the TV-type timeline. They'll show the stuff in the spring, then bring it out in late summer, and you start getting really good prices at Christmas time." In other words, shoppers should wait until the holidays to purchase a new set of speakers.
Cell Phones
According to Business Insider, phone companies bank on parents buying phones in June for recent grads as they prepare for college, so buyers may be able to find deals during this time. Also, given the popularity of such devices as holiday gifts, Business Insider suggests purchasing one in December.
However, buyers should factor in their phone contract to determine whether they can get a better deal by waiting for a renewal discount.
Laptops and PCs
Per Forbes, the best times to purchase laptops are just before the back-to-school models come out, just after the back-to-school shopping period and mid-to-late December, since most holiday shopping has passed.
Meanwhile, CNET suggests mid-summer may be the best time to purchase a PC, as "Intel and AMD start ramping up for new stuff in July, and back-to-school sales get pretty good here too."
Monitors
According to PC World, there are three optimal periods for buying monitors: January-February (clearance time), back-to-school (summer) and post-Thanksgiving.
Televisions
According to CNET, retailers make room for their new televisions in January and February. Not only that, but football season peaks at this time, with major NCAA bowl games and the NFL playoffs occurring in January. And, with the 2013 Super Bowl being the third-most watched television event in U.S. history, retailers will surely continue to offer bargains before the big game.
Video Game Consoles
Video game consoles are typically cheapest after the announcement of a newer model. Luckily, for gamers, two new systems have been announced.
Official release dates are pending, but the general consensus is that PS4 and Xbox One will be available in time for the 2013 holiday shopping season. Thus, retailers will likely offer the existing PS3 and Xbox 360 consoles for significantly cheaper to avoid total obsolescence.
Video Games
Video games are usually discounted six to eight weeks after release. This is due to the intense competition for shelf space at game stores, as noted Digital Trends.
Posted-In: Father's dayEconomics Tech Personal Finance Best of Benzinga
View Comments and Join the Discussion!