China's Economic Reporting: Fact or Fiction?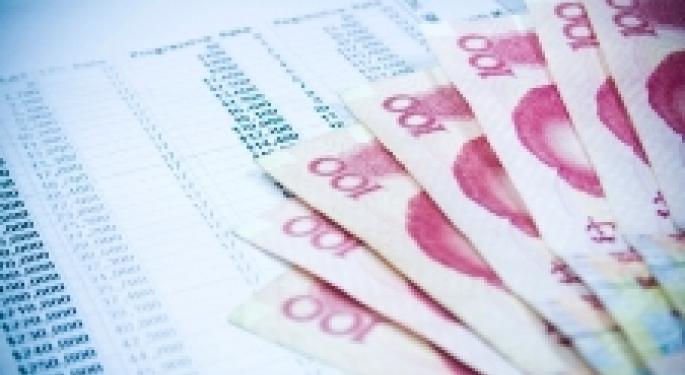 By George Leong for Investment Contrarians
There's something fishy going on with China's economic data—at least with those figures that are reported by the Chinese government. The reality in those numbers has always been questionable.
Are the economic data compiled and reported by the Chinese government agencies correct and reliable? Are we seeing a major scam developing out of the country?
While there has been lingering doubts on the reliability of Chinese data, no one has yet proven the Chinese are fudging the numbers.
But you know that this is a real possibility.
I'm a Chinese bull, but I must admit I'm always concerned when evaluating the financials of Chinese companies; the proven corruption in the past several years has made me think long and hard about what and whom to trust.
I have been burned by Chinese stocks, but so have many of you.
The potential issues with the Chinese economic numbers may also be true. Case in point: in the first quarter, China's gross domestic product (GDP) growth was 7.7%, according to the National Bureau of Statistics. That percentage was down from 7.9% in the fourth quarter.
We have also been seeing a decline in manufacturing data, including the country's internally produced Purchasing Managers' Index and other external manufacturing reports.
The country's industrial value-added output growth expanded at 9.5% in the first quarter, down from 11.6% in the first quarter in 2012, according to the National Bureau of Statistics. (Source: "China's Q1 industrial output growth slows to 9.5 pct," Global Times, April 15, 2013, last accessed May 9, 2013.)
Given all of this, it was quite a surprise to see China's exports surge 14.7% in April, based on data from the country's General Administration of Customs. The reading was well ahead of the market estimate calling for growth of 10.3%. The import picture also looks somewhat skeptical, with imports up 16.8% in April, well above the estimate of 13.9%.
There is well-founded nervousness toward the numbers, as they came out of nowhere and the other key economic readings didn't indicate a strong reading.
So are China's reported numbers reliable?
To tell you honestly, I'm not sure. And that is because, based on my experience with the somewhat questionable financial reporting practices of some of the Chinese companies previously listed on U.S. exchanges, there is a history of fraudulent reporting being discovered later on.
Once you have been stunned, you tend to question the data, especially if they originate from China.
While there may be some creative accounting on the books, I do actually remain positive on China; however, you need to be extremely careful when buying, and if you are nervous, I would advise you stick with the big Chinese blue chip stocks found on the Xinhua China 25 Index.
This Article China's Economic Reporting: Fact or Fiction? was originally published at Investment Contrarians

The preceding article is from one of our external contributors. It does not represent the opinion of Benzinga and has not been edited.
View Comments and Join the Discussion!