The Fastest Growing Industries in America are eCommerce and Environmental Consulting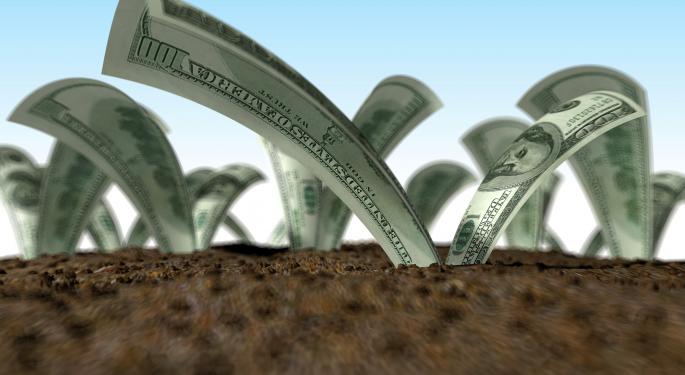 The folks at Staff.com have put together an infographic highlighting start up survival rates, the types of businesses most likely to fail and the best industries for starting a business in the next five years.
While the inclusion of eCommerce, online publishing and Internet games under the latter is hardly a surprise, the fact that residential construction, environmental consulting and logistics are considered booming sectors comes with a little trepidation.
If the growth estimates are correct, however, this could mean big things for certain stocks. Let's take a look at sectors where Staff.com expects to see growth:
eCommerce
Looking at eCommerce, there's established players like Amazon.com (NASDAQ: AMZN) and eBay (NASDAQ: EBAY), which will continue to thrive, but niche firms like Vistaprint (NASDAQ: VPRT), 1-800-Flowers (NASDAQ: FLWS) and Nutrisystem (NASDAQ: NTRI) definitely stand to gain as well. Expect new niche sellers to burst onto the scene as well.
Internet Publishing
Within the realm of Internet publishing, the prospects of print-dominated outlets like Gannett (NYSE: GCI) and the McClatchy Company (NYSE: MNI) don't look very good.
Their losses could be offset by gains with firms with some skin in the online publishing game, notably Yahoo (NASDAQ: YHOO), News Corp (NASDAQ: NWS), and the Washington Post Company (NYSE: WPO).
Mobile Games
As the popularity of online gaming grows, look for Zynga (NASDAQ: ZNGA) to capitalize, especially with their Facebook (NASDAQ: FB) integration. Despite its recent woes, Electronic Arts (NASDAQ: EA) has delved into online gaming, a move that could pay dividends.
Look for the stock of Chinese gaming companies like Giant Interactive Group (NYSE: GA), Changyou.com (NASDAQ: CYOU) and Perfect World (NASDAQ: PWRD) to blossom in a growing market. These companies may not be American, but they're influence will certainly be felt across the globe.
Residential Construction
Benzinga identified the top four small-cap stocks in residential construction with the highest EPS back in March. Other big-names in the sector include NVR (NYSE: NVR) , M/I Homes (NYSE: MHO) and D.R. Horton (NYSE: DHI).
Environmental Consulting
There aren't many publicly-traded companies in the environmental consulting sector, though that could change. The largest company is URS Corp. (NYSE: URS). Other big players who could pursue an IPO in the next few years are Omaha, Nebraska-based HDR, Atlanta's AMEC Earth & Environmental and CH2M Hill, based out of Englewood, Colorado.
IT Consulting
Seeking Alpha has written about rising stars in the IT Consulting sphere, including Navigant Consulting (NYSE: NCI), FTI Consulting (NYSE: FCN) and Huron Consulting (NASDAQ: HURN).
Two of the biggest names in the industry are Accenture (NYSE: ACN) and I.B.M. (NYSE: IBM).
Transport and Logistics
Expect the top firms in the transport and logistics circle to thrive in the next few years. These stocks include Echo Global (NASDAQ: ECHO), FedEx (NYSE: FDX), Forward Air (NASDAQ: FWRD) and Hub Group (NASDAQ: HUBG).
Check out Staff.com's infographic below (click to enlarge):
Stock chart:

View Comments and Join the Discussion!
Posted-In: AMEC Earth & Environmental CH2M Hill ecommerce Environmental Consulting HDREconomics Tech General Best of Benzinga