Thankless Thursday – Still Waiting for that Stimulus to Kick In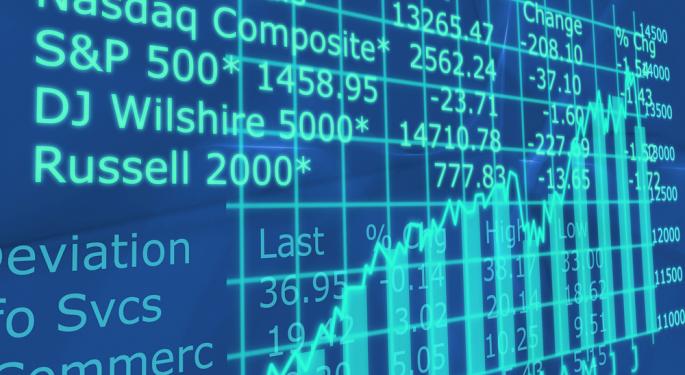 Is the Fed losing it's mojo?
Perhaps we are just impatient. We were discussing this topic in Member Chat yesterday as the so-far weak market action we're seeing since the announcement of QInfinity is beginning to make people wonder how we should position ourselves over the holidays.
Clearly, so far, QInfinity is having much less effect on the market than it's predecessors but, measured over the short amount of time it's been in place – you can see from this chart that it's really not that far off track – yet. Also, the Fed naysayers fail to take into account that QE1 ($1.25Tn) was much bigger than QE2 ($600Bn) and that Operation Twist ($400Bn) was barely a stimulus at all but more a move to shift the yield curve.
Now we have QInfinity, where the Fed has committed $240Bn in Q4 and another $480Bn in 2013 and another $480Bn in 2014 and probably another $480Bn in 2015 so it's a huge amount of QE but it's also stretched over a long period of time so we shouldn't expect the markets to rocket on this type of stimulus but we can assume there's a floor being put in somewhere.
As you can see from the Big Chart, we are putting in a bit of a floor around those 200 dmas – which is what we expected when this drop began back in September and we used the same logic to not be drawn into false hopes as the market "came back" in mid-October – even after QInfinity had been announced. In fact, the TZA Jan $12/15 bull call spread at $1.50 I had suggested for overall portfolio coverage in that last post, is now 124% in the money with TZA at $15.74, so in-line for a 100% gain if the Russell can't get back over 830,
But we have gotten a bit more bullish – even as we take quick profits on bear plays, like yesterday's DIA Nov $129 puts, which we picked up for $1.10 in our virtual $25,000 Portfolio and later sold at $1.28 (up 16%) at 2:08, when we decided the Dow had bottomed out at 13,050. The Dow finished the day at 13,096 and we'll short them again if they struggle but, for now, we're looking to see what kind of bounces we can get off our indices.
Would you like to read up-to-date articles on the day they are posted? Subscribe by
clicking here
.
The preceding article is from one of our external contributors. It does not represent the opinion of Benzinga and has not been edited.
Posted-In: Economics Trading Ideas
View Comments and Join the Discussion!