A Favored Fed ETF For June Focus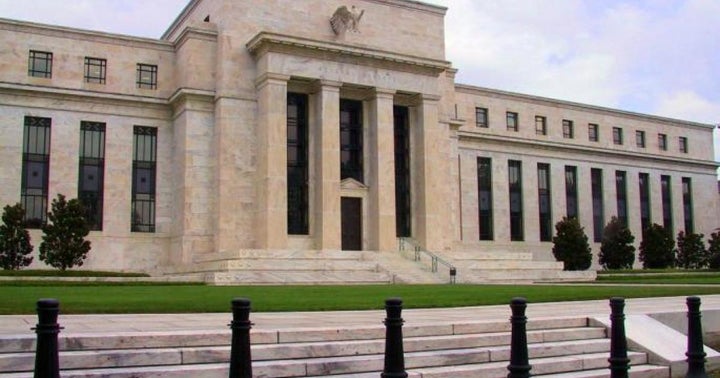 The iShares iBoxx USD Investment Grade Corporate Bond ETF (NYSE:LQD) was already the largest corporate bond exchange-traded fund heading into 2020, but the giant is growing in spectacular fashion this year.
What Happened
As was reported earlier this year, the Federal Reserve is stepping into various corners of the fixed income market and is using exchange-traded funds to do so. In the investment-grade corporate bond market, LQD is among the ETFs the central bank is buying.
Year to date, investors allocated $11.70 billion to LQD, a total surpassed by just two other ETFs and enough to merit the behemoth a place as CFRA Research's focus ETF for the month of June.
Why It's Important
"In the past month, investors contributed $28 billion to fixed income ETFs, pushing the year-to-date figure past $55 billion and ahead of the $47 billion for equity funds, as the latter asset category experienced recent outflows," said CFRA Director of ETF & Mutual Fund Research Todd Rosenbluth in a recent note. "The Federal Reserve's efforts to provide liquidity to the credit markets has included purchasing ETFs, but the government's purchase of less than $2 billion leaves a lot for traditional investors."
LQD, which tracks the Markit iBoxx USD Liquid Investment Grade Index, holds over 2,200 bonds, about 89% are rated A or BBB.
"LQD sports a 2.7% 30-day SEC yield by investing in bonds with strong credit profiles. In late May, 46% of assets were in bonds rated BBB or equivalent, with 42% in A-rated securities and 10% rated higher than A," said Rosenbluth. "The index behind LQD is reconstituted monthly to incorporate new issuance, but also to remove securities no longer with investment-grade ratings."
What's Next
CFRA has a five-star rating on LQD, the highest rating the research firm applies to ETFs. Investors allocated $6.52 billion to the fund in the current quarter, a total surpassed by just three other ETFs.
"LQD was up 13% in the past year ended May 26, stronger than the 11% for the Bloomberg Barclays Aggregate Index. The fund's expense ratio of 0.15% is modest according to our research, while the fund's latest price was a slight 0.3% premium to its net asset value (NAV)," said Rosenbluth.
None of LQD's holdings exceed weights of 2.91%.
© 2021 Benzinga.com. Benzinga does not provide investment advice. All rights reserved.
---