Bristol-Myers Analyst Says 'Big 7' Pipeline Assets Hold $15B In Peak Sales Potential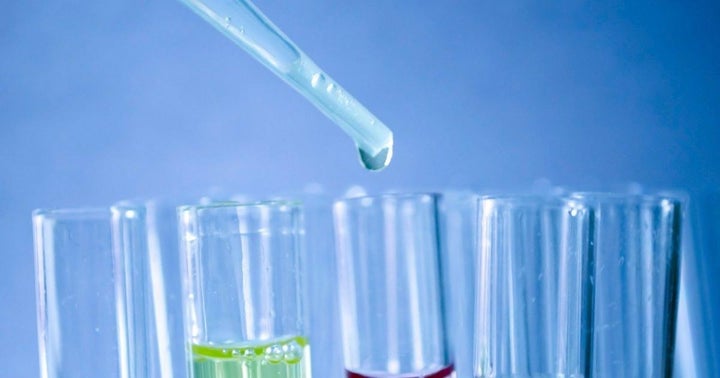 Biopharma companies are among the most resilient among sectors during the coronavirus pandemic, and one large-cap biopharma has a slew of products in its pipeline that have blockbuster potential, according to BofA Securities.
Brace For Bristol-Myers' 'Big 7'
Bristol-Myers Squibb Co's (NYSE:BMY) new product cycle consists of seven products across various higher-profile markets like hematology/oncology and immunology and inflammation, or I&I, analyst Geoff Meacham said in a recent note.
Following the Celgene deal, Bristol-Myers has one of the best portfolios across the biopharma industry, the analyst said.
BofA is cognizant of the loss of exclusivity related to Bristol-Myers' blood cancer drug Revlimid, which is expected to go off patent in 2022/2023. Yet investors aren't fully appreciating the upside potential from the portfolio, Meacham said.
"We think the 'Big 7' new product cycle could exceed Revlimid's $12B franchise, and collectively we see potential for >$15B in peak sales."
Most of the company's assets are already derisked and have an opportunity for a meaningful inflection point heading into near-term commercial launches, the analyst said.
BofA highlighted the following seven pipeline assets:
Inberic
Generic name: fedratinib
Drug Type: selective oral JAK2 inhibitor
Status: Approved in 2019; initial launch underway
Indication(s): treatment option for myelofibrosis patients who relapsed or are intolerant to Incyte Corporation's (NASDAQ:INCY) Jakafi
BofA's Peak Potential Estimate: About $750 million
See also: The Daily Biotech Pulse: Mixed Filgotinib Readout For Gilead-Galapagos, Akorn To File For Chapter 11, D-Day For Aquestive
Rebloyzl
Generic name: luspatercept
Drug Type: erythroid maturation agent
Status: initially approved in November 2019
Indication(s): treatment of anemia in adults with beta thalassemia and also anemia in adults with lower risk myelodysplastic syndrome
BofA's Peak Potential Estimate: over $2 billion in both indications
Zeposia
Generic name: ozanimod
Drug Type: oral S1P-r modulator
Status: approved in March 2020 for multiple sclerosis; launch scheduled for June 1
Indication(s): Apart from multiple sclerosis, it is being evaluated in late-stage studies for ulcerative colitis
BofA's Peak Potential Estimate: $3.5 billion for both indications
JCAR017
Generic name: liso-cel
Drug Type: lead chimeric antigen receptor T-cell product candidate
Status: in review, with a PDUFA date of mid-November
Indication(s): diffuse large B-cell lymphoma
BofA's Peak Potential Estimate: $2.5 billion for both indications
bb2121
Generic name: ide-cel
Drug Type: BCMA-targeted CAR-T therapy developed along with bluebird bio Inc (NASDAQ:BLUE) Status: received a refuse-to-file letter from the FDA; refiling expected by July 2020 and approval likely in the first half of 2021
Indication(s): relapsed/refractory multiple myeloma
BofA's Peak Potential Estimate: over $2.5 billion
CC-486
Generic name: CC-486
Drug Type: oral hypomethylating agent/oral formulation of Vidaza
Status: PDUFA date of early September
Indication(s): first-line acute myeloid leukemia
BofA's Peak Potential Estimate: $1.5 billion
TYKT
Generic name: BMS-'165
Drug Type: oral TYK2 or tyrosine kinase 2 inhibitor
Status: registrational data expected by year-end and potential filing by the first half of 2021 Indication(s): evaluated in various I&I indications, with a lead phase 3 program in psoriasis being the major value driver
BofA's Peak Potential Estimate: $2.5 billion
Bristol-Myers Rating & Price Target
BofA rates Bristol-Myers a Buy and $80 price target, suggesting roughly 30% upside from current levels.
BMY Price Action
At last check, Bristol-Myers shares were slipping by 0.58% to $59.98.
Related Link: AstraZeneca Receives Over $1B In BARDA Funding For Coronavirus Vaccine
© 2021 Benzinga.com. Benzinga does not provide investment advice. All rights reserved.
---