Electronic Arts Analysts See Stay-At-Home Strength, Possible Game Delays After Q4 Report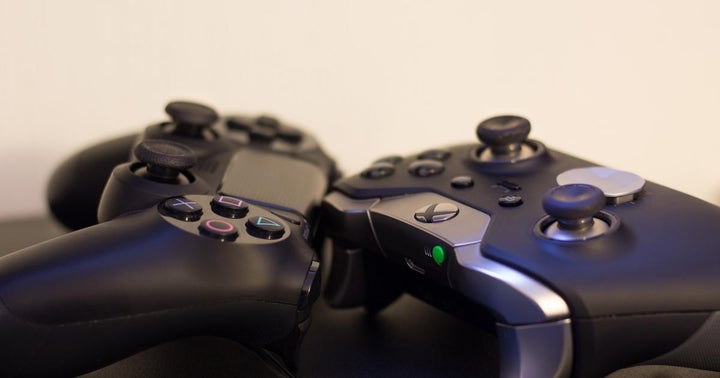 Electronic Arts (NASDAQ:EA) reported fourth-quarter earnings Tuesday of $1.43 per share against a 98-cent estimate and sales of $1.387 billion that beat a $1.19-billion estimate.
The video game developer guided to first-quarter net sales of $1.22 billion, net bookings of $1 billion and earnings of 93 cents per share.
Electronic Arts expects fiscal year 2021 net sales of $5.525 billion and earnings of $3.35 per share.
Nearly 80% of EA's revenue came from digital sales, and titles like "Apex Legends" have continued to compete against other digital free-to-play titles like Activision's (NASDAQ:ATVI) "Call of Duty: Warzone."
In addition, EA Sports titles like "FIFA" and "Madden" are continuing to experience growth, particularly due to live services. While the coronavirus pandemic has harmed physical retail sales, there wasn't a major impact seen in the results reported this week.
The stock lost 3.59% Wednesday, ending the session at $115.32.
Can EA Compete Long-Term?
BofA Securities has taken note of EA's ability to grow, even during a pandemic.
The video game publisher should realize ongoing margin expansion as more revenue is derived from higher-margin digital sources, analyst Ryan Gee said in a Wednesday note.
"We expect margin expansion to continue on the MTX/digital shift, however, recent execution issues on non-sports titles (especially mobile) makes us question its longer-term competitiveness," the analyst said.
Needham detailed EA's growth potential, stating that the company's defensive placement due to its online presence could help maintain resiliency.
EA's "physical sales represented only 20% of EA's 2019 revenue, down from 84% during the 2009 recession, so store closures have had a limited negative impact," analyst Laura Martin said in a Wednesday note.
EA's ability to fill the industry with sports entertainment has helped the company tremendously, she said.
"Although it is unclear exactly when live sports like the NFL or FIFA will return to work, EA proved in the March quarter that it can drive higher engagement with its sports games through new content and new features for fans starved for the social communities and conversations built around sports content."
EA is set to be a key beneficiary of the stay-at-home trend, Wedbush analyst Michael Pachter said in a Wednesday note.
"The company has begun to restore investor confidence in our view, and we think investors should once again give management the benefit of the doubt about its three-year forward release schedule."
EA's Growth Could Depend on Larger Titles
While EA has maintained a strong foothold with its online presence, growth may dwindle until larger AAA titles are released.
Wedbush predicts modest growth in fiscal year 2021, but said it "will grow dramatically in FY:22 from the 'Battlefield' launch and from a ramp in 'Apex Legends' on mobile, and will grow even more dramatically in FY:23 from launches of an additional 'Star Wars' title, the 'Titanfall' brand extension from Respawn, the expansion of 'Apex Legends' into China, and games from BioWare and Motive."
Benchmark's Mike Hickey said EA issued a "monster" first-quarter outlook and a disappointing 2021 outlook.
"We suspect EA is concerned over potential game delays and how sports games and related live service games will perform with the current disruption to professional sports where the IP is synched," the analyst said.
Electronic Arts Ratings
Wedbush has an Outperform rating and raised its price target from $135 to $145.
Needham maintained a Buy rating and raised its price target from $120 to $135.
Benchmark reiterated a Buy rating with a $143 price target.
BofA Securities reiterated a Neutral rating and raised the price objective from $116 to $122.
© 2021 Benzinga.com. Benzinga does not provide investment advice. All rights reserved.
---