Chaikin: Keep Buying The Dip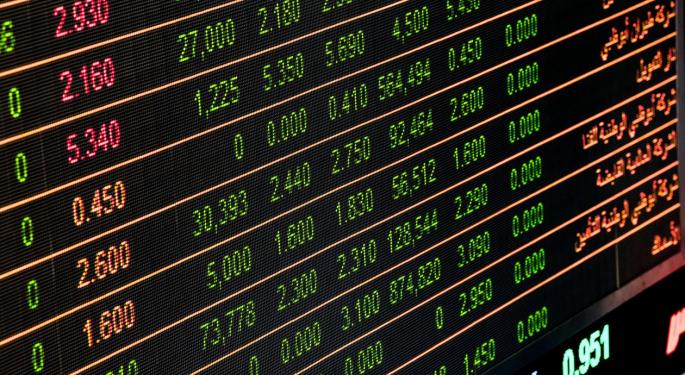 Four weeks after the media hysterics and financial eschatology, the stock market has resumed its previous upward trajectory as though the February correction had never happened. The resumption of the near-decade-long bull market has since led most commentators to adopt a more measured tone about what the future holds for the equity market.
However, despite the street's congratulatory air of narrowly avoiding a panic-driven disaster, volatility remains high, with the CBOE's VIX holding a steady climb to its highest point in two years. Commentators and everyday investors alike are still wary of another unexpected turn that actually might spell the end of the financial world as we know it.
In his weekly newsletter to users of Chaikin Analytics, founder and 40-year Wall Street veteran Marc Chaikin acknowledged these factors introduced a certain amount of uncertainty into the market. However, Chaikin voiced a characteristic constancy in his advice to equity traders with a wary eye on the VIX and its recent spikes.
Chaikin wrote in a Feb. 11 message, "We recommended putting 1/3 of available cash to work on last Tuesday's opening in bullish Power Gauge rated stocks, based on our belief that the earnings-driven bull market is not over. What has changed is that volatility is back after being M.I.A. for over a year and investor sentiment has swung from exuberant to wary."
He continued by enumerating the potential drivers of this increase before arriving at the true culprit, acknowledging the role of inflationary signals and increases to the federal deficit from the Trump administration in driving down prices.
However, Chaikin is clear about the true root of the volatility, writing, "All of this speaks to what is really troubling the stock and bond Markets; fear of inflation."
Chaikin advised his audience against adopting the intuitive panic most traders were feeling at the time. He instead suggested looking to previous corrections and the potential for new high following them.
He wrote at the time that he expected Wall Street to buy the dip, which so far has been the case. The S&P 500 has regained more than half of its February drawdown.
"Technically the stock market has gone from extremely overbought, at a new 52-week high, to extremely oversold in just 2 weeks," Chaikin said. "We recorded 791 new 52-week lows last week with only 9% of the stocks in the S&P 500 Index above their 50-day moving averages. This type of extreme weakness, with the market in correction territory almost always means that the bottom will take the shape of the letter 'W' not the 'V' shaped bottoms that encourage a 'buy the dip' strategy."
Chaikin Analytics is a content partner of Benzinga.
Posted-In: Chaikin AnalyticsAnalyst Color Bonds Markets
View Comments and Join the Discussion!