Why One Android Defector Still Isn't An iPhone Convert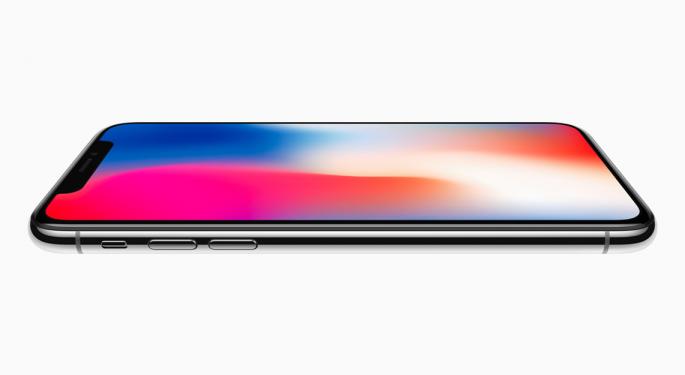 Where is the back button? The multimenu buttons and swipe text functionality? The "Close All" app option, the ease of customizing app folders, the quick connectivity for Bluetooth and Wi-Fi?
Loup Ventures intern Alex Schwappach recently upgraded from his two-year-old Samsung Galaxy S6 to the iPhone 8 Plus, but he isn't yet an Apple Inc. (NASDAQ: AAPL) convert.
Schwappach, one of the 64 percent of Americans who own an Apple device, isn't convinced of iPhone superiority and sees advantages to his old Galaxy, whose screen size and battery life are objectively obsolete.
"I can see myself going back to Android," he said in a Monday note. "I switched because I was curious and wanted to experience an iPhone even though my Samsung phone was working fine. I'm not loyal to the Apple brand and will continue to be curious, so I'll consider buying the next great phone that comes out."
What's Going Right With Apple
Nonetheless, Schwappach said he's sold on a number of exclusive iPhone features.
There's the iMessage, the Home button, 3D touch and the ring-and-silent switch. There's the simplicity in preprogrammed apps, capacity to FaceTime and integration with other devices in the company ecosystem. The "intuitive" iOS and data protection were also considered upgrades.
"I'm not sold on the iPhone yet, but my next phone decision will likely be based on which phone has the best AR and VR experience," Schwappach said, noting that the most accommodating device will "win his loyalty."
What This Means For Apple
The nomadic consumer minimally boosted Apple's 43-percent U.S. market share, a claim placing it second behind Samsung (54 percent). But Schwappach's even temporary defection from the Android base compounds that of a growing number of converts chipping away at Samsung's control. Just last year, Samsung claimed 60 percent of the U.S. market.
His consumer review may not be encouraging to Apple management, but product enthusiasts should take heart.
"I guess it's stories like mine that keep Tim Cook up at night, which pushes the competitive bar higher and benefits us all with better phones," Schwappach said.
Related Links:
Apple Analyst Shrugs Off Demand Concerns: 'Gross Margin Is The Key'
Cramer: Brand Loyalty To FANG Companies As Strong As Ever
Photo courtesy of Apple.
View Comments and Join the Discussion!
Posted-In: iPhone 8 iPhone 8 Plus Loup VenturesAnalyst Color Analyst Ratings Tech Best of Benzinga