JJ Kinahan: Big Bank Earnings At Risk In Tough Rate Environment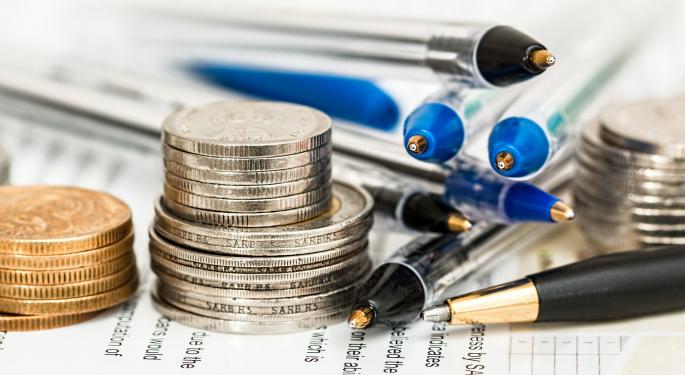 A handful of big banks will release their earnings reports Friday, and TD Ameritrade Holding Corp. (NASDAQ: AMTD) Chief Strategist JJ Kinahan hopes they'll live up to the hype.
But the stars don't appear to be aligning.
"Earnings expectations are high," Kinahan told Benzinga. "They could disappoint because it's been a tough rate environment."
Interest rates have lingered near historic lows, and the margin between short- and long-term interest rates keeps shrinking ━ conditions that could correlate with diminished prospects for banks' net interest income.
Amid such an environment, financial firms have hit their target figures through means apart from lending and borrowing, a strategy Kinahan considers difficult to replicate.
"If you think about the surprise area last quarter, it was because of their trading," Kinahan said. "I think it'll be very hard for those companies to hit those trading numbers again."
As the industry reports begin to roll out this week, the staff at TD Ameritrade will pay close attention to earnings calls with the companies' chief executives, listening for tone about the future state of the market.
"Last quarter, we had people like [JPMorgan CEO] Jamie Dimon come out and say great things about the market," Kinahan said. "It's a difference between 'We think we can beat expectations in this current environment,' which we saw last year, versus 'We think we can grow.'"
Citigroup Inc (NYSE: C), JPMorgan Chase & Co. (NYSE: JPM), Wells Fargo & Co (NYSE: WFC) and PNC Financial Services Group Inc (NYSE: PNC) will report earnings July 14, and Goldman Sachs Group Inc (NYSE: GS) and Morgan Stanley (NYSE: MS) will follow up next week.
Related Links:
Why Raising The Federal Funds Rate Today Is A Bad Idea
Fed Hikes Rates Without Disrupting The Market: 'Classic Yellen'
View Comments and Join the Discussion!
Posted-In: Earnings financial sectorEarnings News Previews Exclusives Trading Ideas Interview Best of Benzinga