A Barrage Of Biotech Updates Expected At ISTH Meeting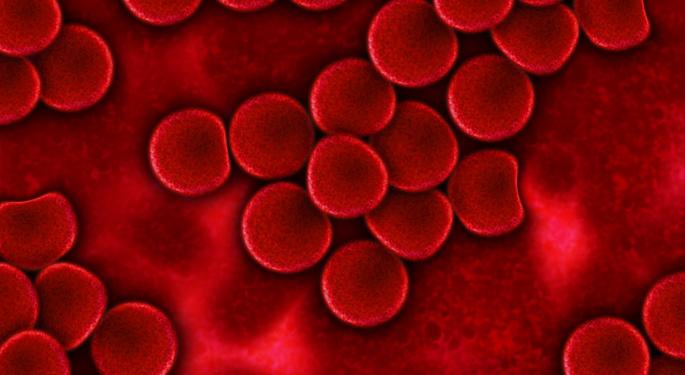 Biotech stocks are highly volatile investments, which look toward catalytic events such as FDA decisions, clinical trial results and data presentation at various conferences.
Benzinga has compiled a list of some companies scheduled to make presentations at the International Society on Thrombosis and Haemostasis Congress to be held in Berlin, Germany between July 8 and July 13. It's one of the largest blood coagulation conferences in the world.
Haemophilia is a rare condition that affects the blood's ability to clot and it is usually inherited and affects mostly men.
Gene transfer therapy is a therapy that involves inserting one or more corrective genes designed in labs into the genetic material of patient's cells to combat a genetic disease.
See Also: Attention Biotech Investors: Keep Your Date With July PDUFA Action-Days
Spark Therapeutics
Name of the Company: Spark Therapeutics Inc (NASDAQ: ONCE)
Presentation 1: Preliminary Data from an Ongoing Phase 1/2a Trial of SPK-9001, a bio-engineered adeno-associated virus, or AAV, capsid expressing a codon-optimized high-activity human factor IX variant meant as a potential one-time therapy for Haemophilia. It achieved durable endurable endogenous prophylaxis at levels of activity sufficient to achieve significant mean reduction in annual bleeding and infusions rates in preliminary data from an ongoing Phase 1/2a trial.
Date: 5:45 to 6 p.m. CET on July 10
Presentation 2: Gene Therapy Replacement
Date: 8 to 8:25 a.m. CET
Presentation 3: Poster presentation of preliminary results of Spark's SPK-9001 gene transfer demonstrates statistical improvements on the health-related quality-of-life in adults with Haemophilia
Date: 12 to 1:15 p.m. CET on July 11
Uniqure
Name of the company: Uniqure NV (NASDAQ: QURE)
Presentation 1: Updated Results from a Dose-escalating Study in Adults with Severe or Moderate-Severe Hemophilia B Treated with AMT-060 (AAV5-hFIX) Gene Therapy: Up to 1.5 Years Follow-up
Date 6 p.m. CET on July 10
Presentation 2: Pre-existing anti-AAV5 neutralizing antibodies measured using a highly sensitive assay in sera of Hemophilia B patients in a Phase I/II clinical trial of AMT-060 do not predict efficacy of AAV5-mediated liver-directed gene transfer
Date: 12 pm CET on July 11, 2017
Biomarin
Name of the Company: BioMarin Pharmaceutical Inc. (NASDAQ: BMRN)
Presentation: Interim Results from a Phase 1/2 AAV5-FVIII Gene Transfer in Patients with Severe Hemophilia A
Date: 9:30 – 9:38 CEST on July 11, with a conference call scheduled at 2:30 pm CEST on July 11
Analyst's Take
Previewing the presentations, Chardan said it believes significant trial and error by Biomarin will be necessary before a true pivotal trial can commence, given the supraphysiological production of FVIII observed in some patients at the highest viral dose and the wide range of FVII levels observed across patients at a single dose.
"The additional data for BMN270 at ISTH should help determine whether BioMarin's clinical lead in hemophilia A is sustainable over the coming year," the firm said.
On Spark Therapeutics and Uniqure, Chardan said it doesn't expect any surprises from their presentations, relative to earlier data cuts. The firm noted that the drugs of both companies have received Breakthrough Designation Status from the FDA and PRIME designation from the EMA, suggesting a favorable view from regulators.
"To that end, while unlikely to be addressed at ISTH, we believe one of the key points of understanding for both programs moving forward is the pivotal trial design for such hemophilia B AAV GTs, including determination of the key clinical endpoints, trial length, and trial size," the firm said.
Posted-In: Analyst Color Biotech News Previews Events Analyst Ratings Trading Ideas General Best of Benzinga
View Comments and Join the Discussion!