S&P Companies Spending 18% Less On Buybacks, But What Does It Mean For Investors?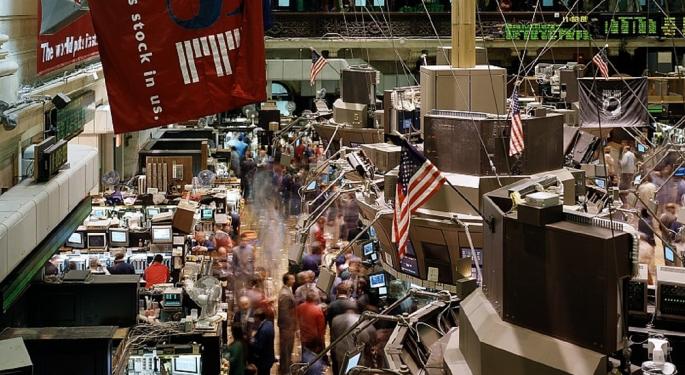 S&P 500 companies are buying back fewer shares of stock, a phenomenon that could have mixed implications for investors. S&P 500 stock buybacks declined by 17.5 percent in the first quarter of 2017 compared to a year ago, according to a new report by S&P Global. In the first three months of the year, S&P 500 companies bought back $133.3 billion worth of stocks, down from $161.4 billion in Q1 of 2016.
"The expenditures on share buybacks declined as share prices increased, resulting in fewer share repurchases and an impact to EPS growth," analyst Howard Silverblatt wrote.
Devoting less cash to buybacks is seemingly a deliberate strategy for these companies, as S&P Global reports a record level of cash on balance sheets in Q1.
Positive Implications
For investors, fewer buybacks sends a mixed message. Some experts have argued that record buybacks have artificially inflated stock prices. In that sense, a 17.5-percent decline in buybacks in Q1 coupled with a 4.6-percent gain by the S&P 500 would seem to be a positive sign that there's more to this bull market than buybacks.
Related Link: Why Stock Buybacks At High Valuation Lead To Regret
Negative Implications
However, companies opting not to buy back shares of stock could also be a sign that they are leery of steep market valuations. Investors worrying about the durability of the bull market could see companies' unwillingness to buy back shares as a bad sign.
"I would say valuation definitely an issue, but it could also be an indicator that companies are still doing well, just holding onto cash or looking at other opportunities for that cash (for example, increasing dividends, expanding operations, and potential M&A activity)," said Dennis Dick, proprietary trader at Bright Trading LLC and co-host of Benzinga's PreMarket Prep radio show.
Noteworthy Changes
Whatever the reason buybacks are on the decline, certain sectors and stocks were more aggressive with Q1 buybacks than others.
The Financial Sector increased its Q1 buybacks by 10.2 percent to $29.5 billion. The Health Care Sector decreased its buybacks by 6.5 percent to $27.0 billion.
Apple Inc. (NASDAQ: AAPL) and Pfizer Inc. (NYSE: PFE) were the two biggest spenders in the quarter. Apple buybacks declined 33.9 percent to $7.2 billion, while Pfizer's buyouts remained steady at $5.0 billion.
Posted-In: Analyst Color News Education Buybacks Markets Analyst Ratings Movers General Best of Benzinga
View Comments and Join the Discussion!