Amazon's Acquisition Of Whole Foods Should Create Lower Prices, Offer Better Consumer Experience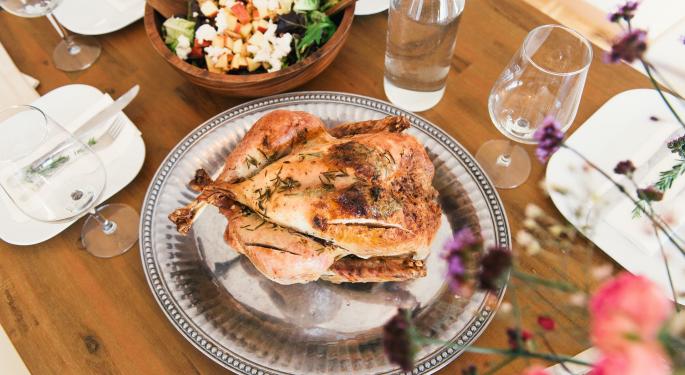 "This is a seismic event that is rattling out from Seattle, as it has the promise of transforming a space that all American consumers have to do business in," Bankrate.com's senior economic analyst Mark Hamrick told Benzinga, referring to Amazon.com, Inc. (NASDAQ: AMZN)'s acquisition of Whole Foods Market, Inc. (NASDAQ: WFM).
On Friday morning, news broke that Amazon will pay $42 a share to acquire Whole Foods, approximately a 27-percent premium. The deal should close in the second half of 2017, and one of the largest implications it could have is on pricing.
"There are going to be many important changes that occur in the consumer experience with this deal, and one of them is to transform the pricing structure. Amazon has the power to do that and the pricing will be lower," said Hamrick.
Retail grocery stores have been hit hard by the news, with Kroger Co (NYSE: KR) falling nearly 12 percent, as grocers will obviously struggle to keep up with Amazon's low prices. While Wal-Mart Stores Inc (NYSE: WMT) has been known to have the most competitive pricing on grocery products, Hamrick noted Walmart will need to begin to focus more on the customer experience, an area where its stores have been lacking.
Capitalizing On Data
With consumer tastes constantly changing, it is extremely important for grocers to have an idea of what products customers desire. This happens through the use of data and analytical numbers, an area where Amazon has dominated.
Hamrick noted how Amazon will most likely use its data programs to understand consumer purchase history and use it to make suggestions for its customers. For example, back in 2015, Kroger capitalized on the transition to organic and gluten-free foods. Amazon will likely be able to notice trends like this and make shifts much quicker than peers who do not have the same level of data and analytics processing finesse.
"As we've done in the past, we will evolve our business to deliver what our customers want and need today and into the future," a Kroger spokesperson told Benzinga. "We expect to continue to gain share and deliver value for our customers and shareholders."
A Remarkable Ever-Changing World
This acquisition shows how quickly the world is adapting and how grocery stores could start to look a whole lot different over the next couple years. "This news is a reminder of that remarkable pace, and there is no doubt this will give many consumers different and potentially better options. This will be an exciting change in the grocery purchasing experience, which has not changed much for many years," Hamrick concluded.
Related Links:
Kroger Won't Have It Easy Over The Next Few Years, But Others May Struggle More
The Effects Of Amazon-Whole Foods Deal Will Be Wide Spanning; Grocers Already Taking A Big Hit
View Comments and Join the Discussion!
Posted-In: BankrateAnalyst Color M&A News Exclusives Movers Tech Interview Best of Benzinga